Grafton Mechanical Pencils
"This pencil is awesome! I love the feeling of having the pencil in my hand! It feels so balanced and smooth. As to the pencil's appearance, it looks like a work of art! Simply gorgeous! Both the looks and the experience of writing with this pencil testify to it's quality and workmanship!" --Jim M 🇺🇸
$ 44 $ 44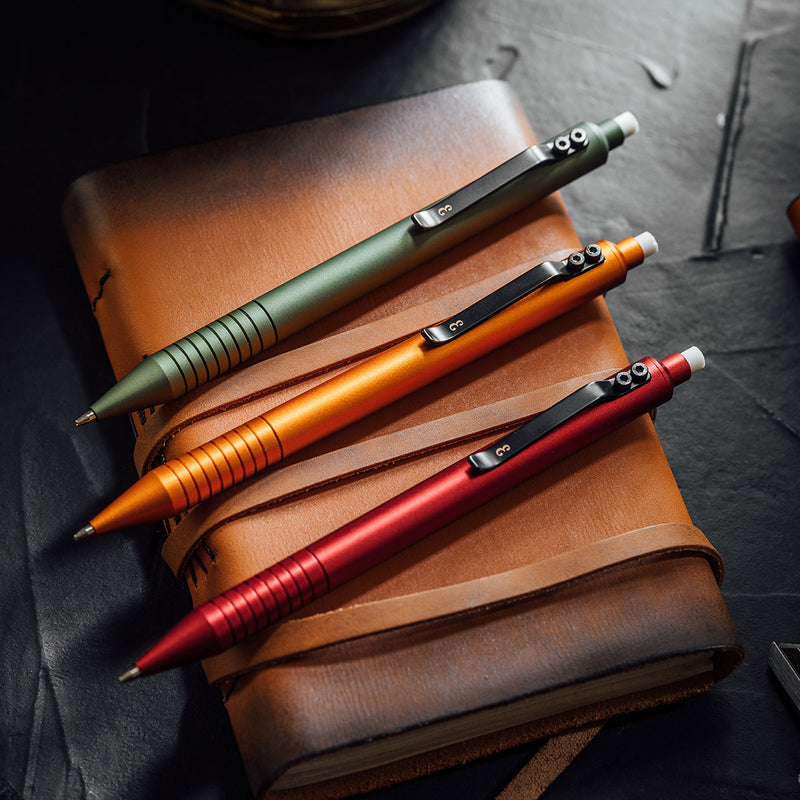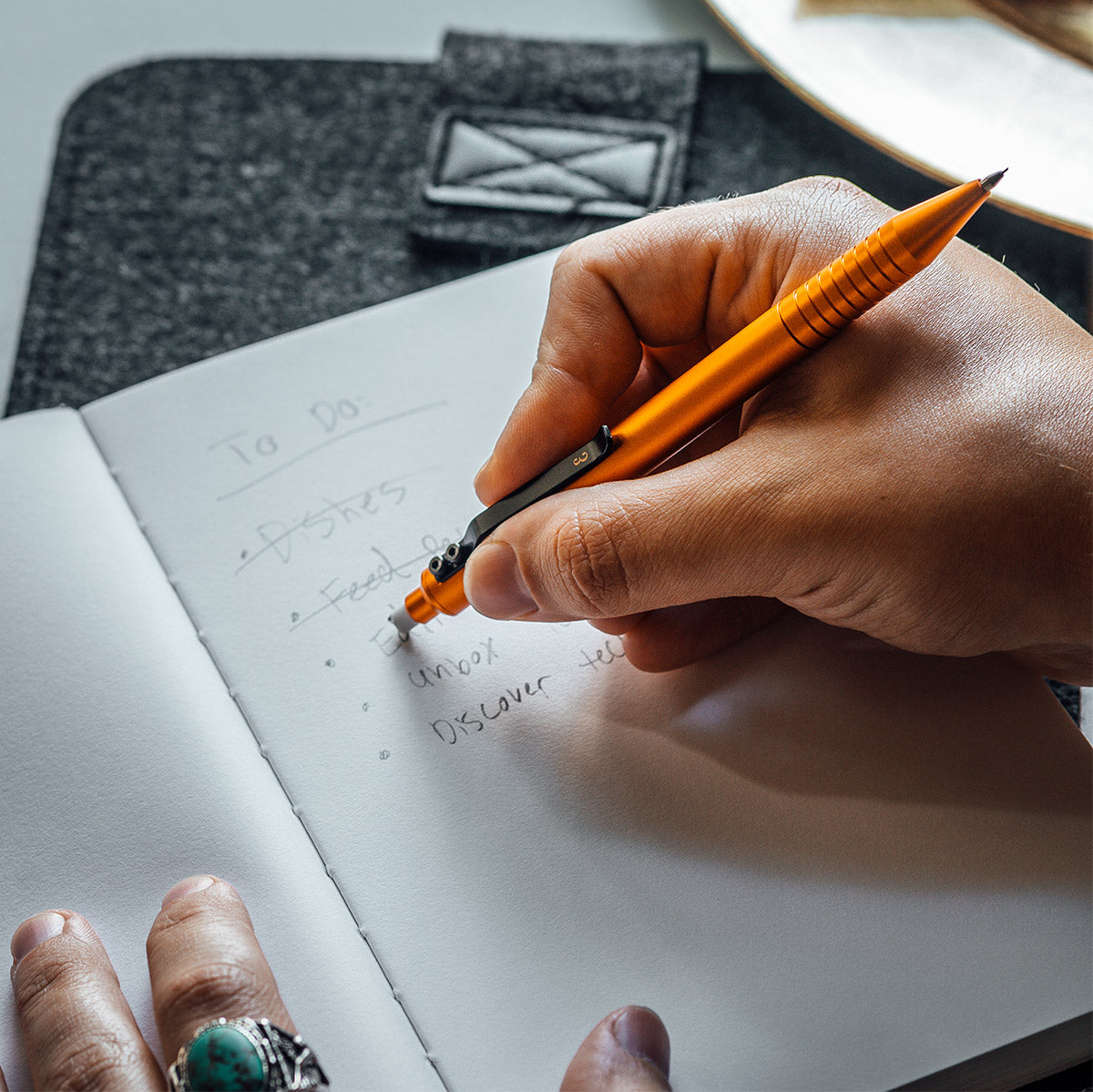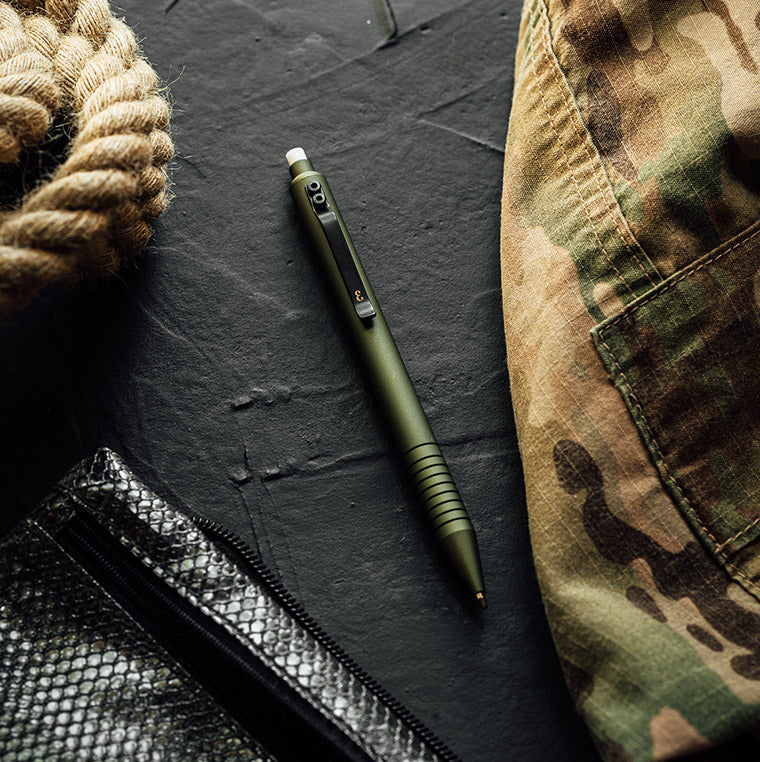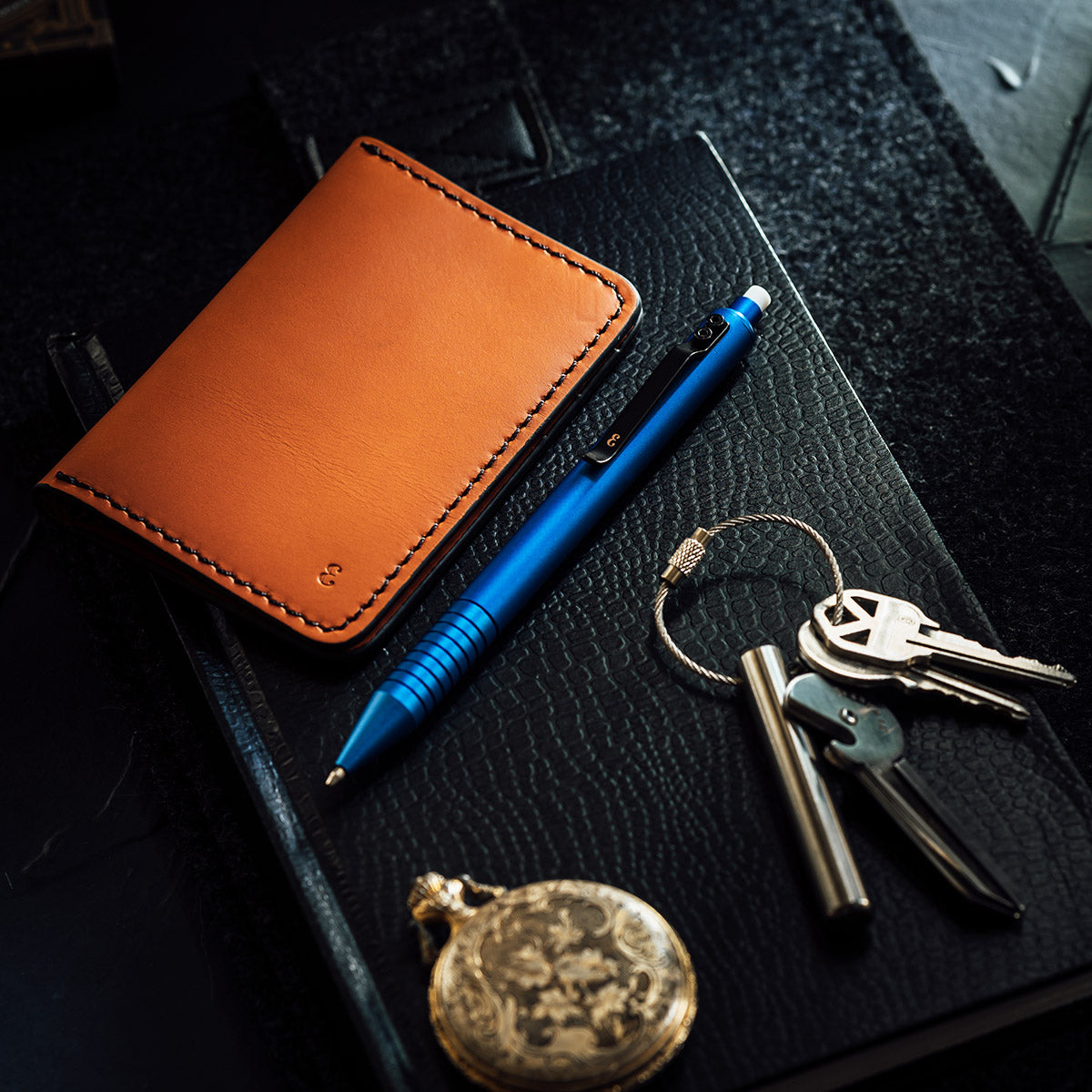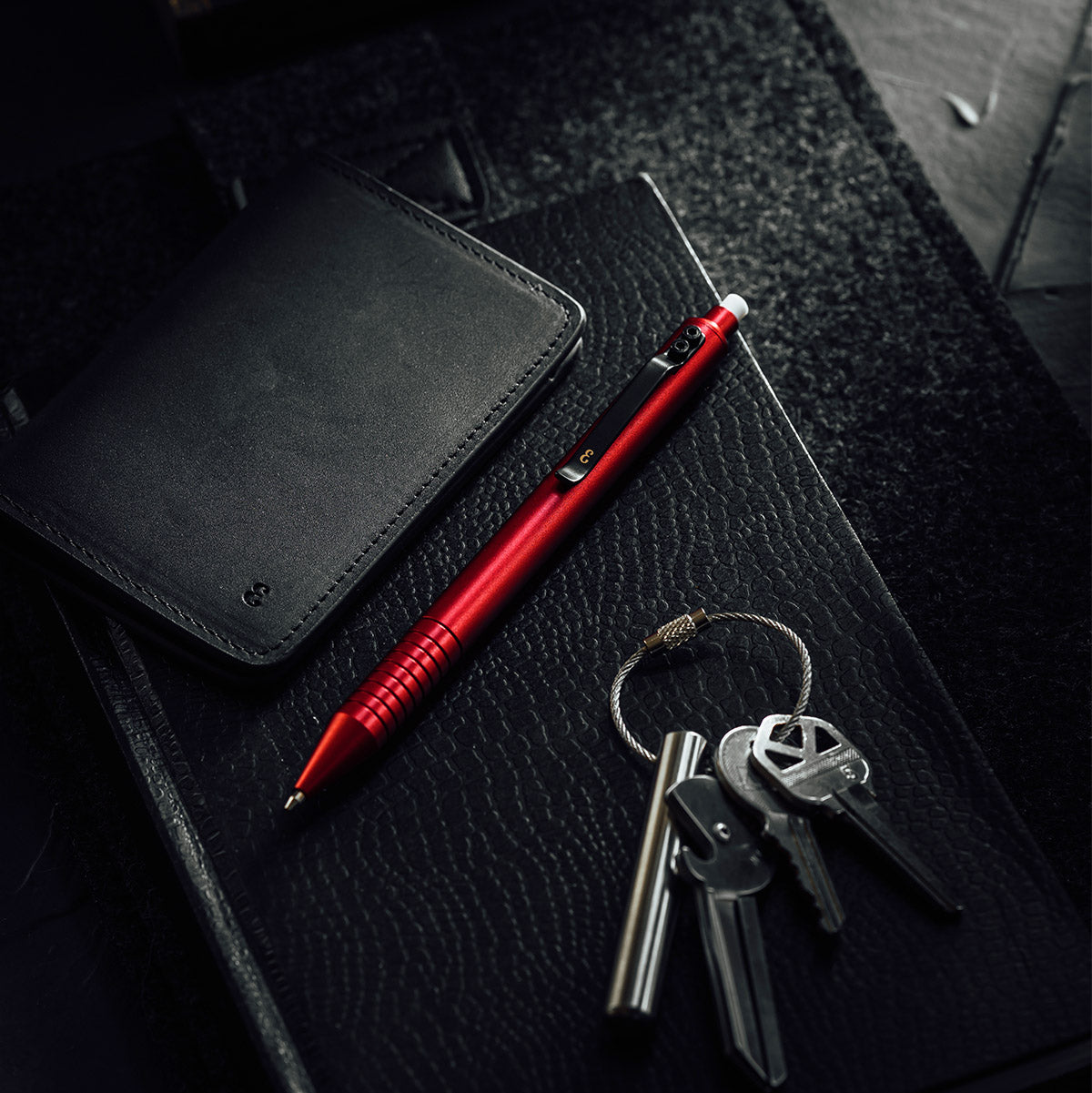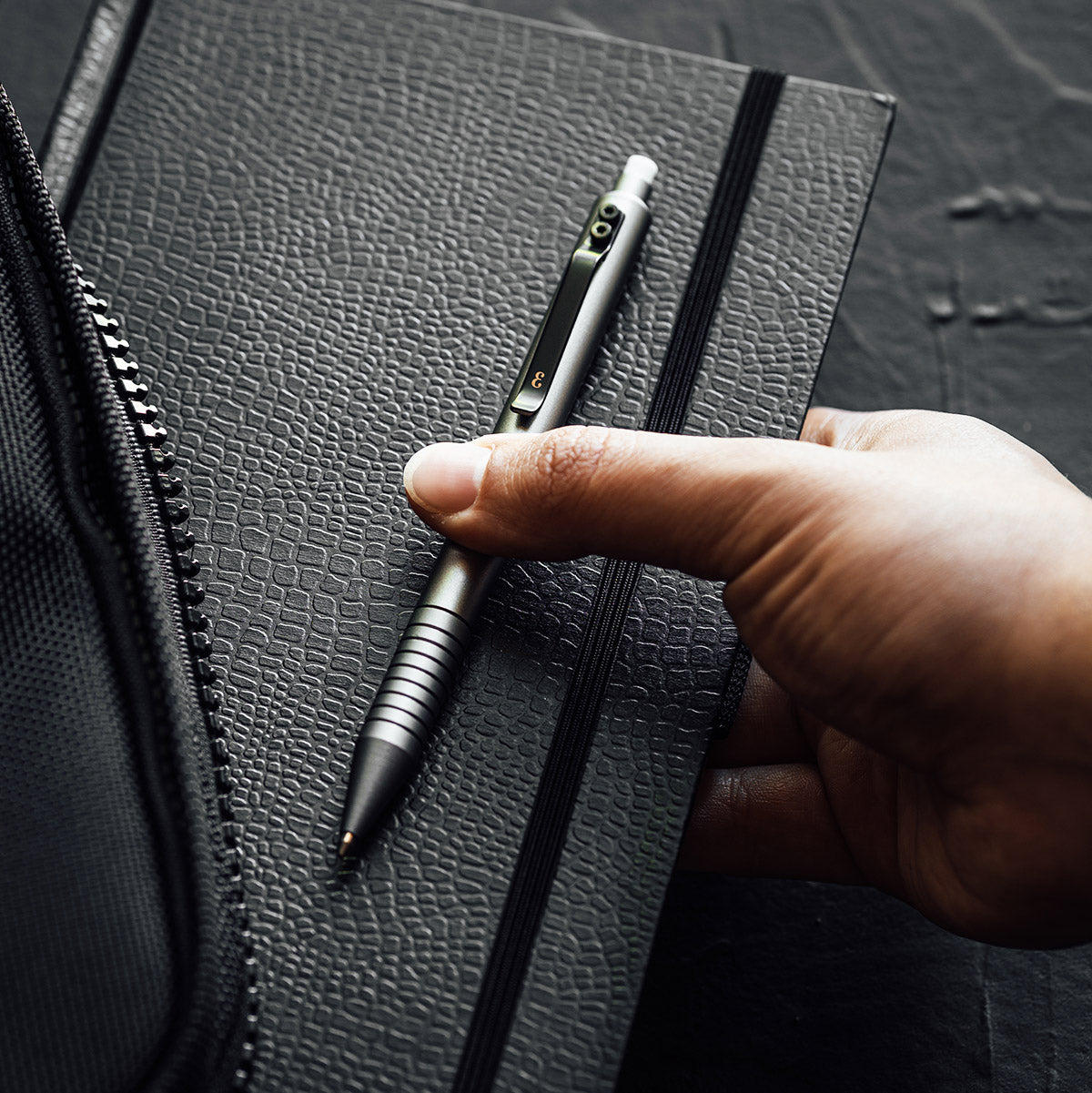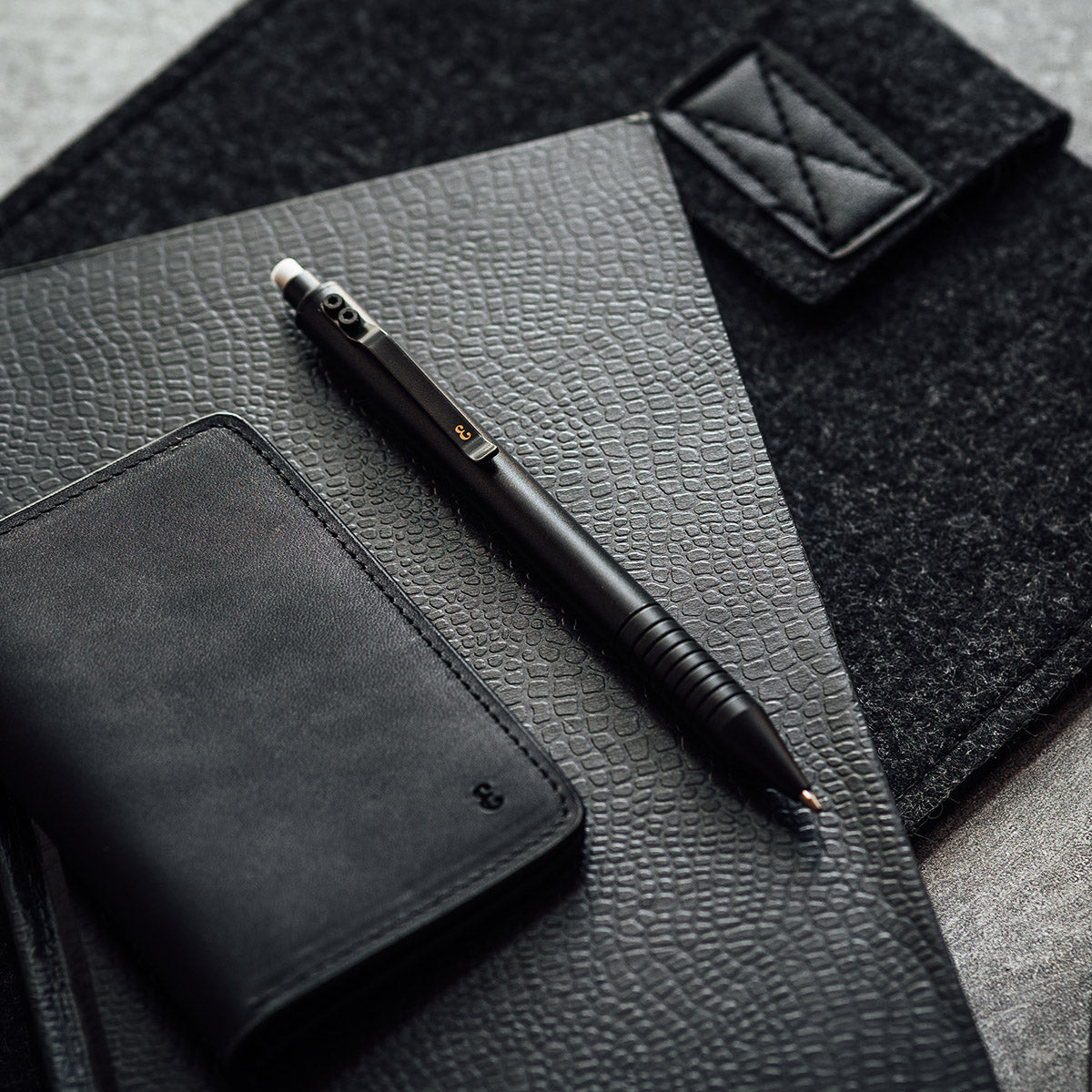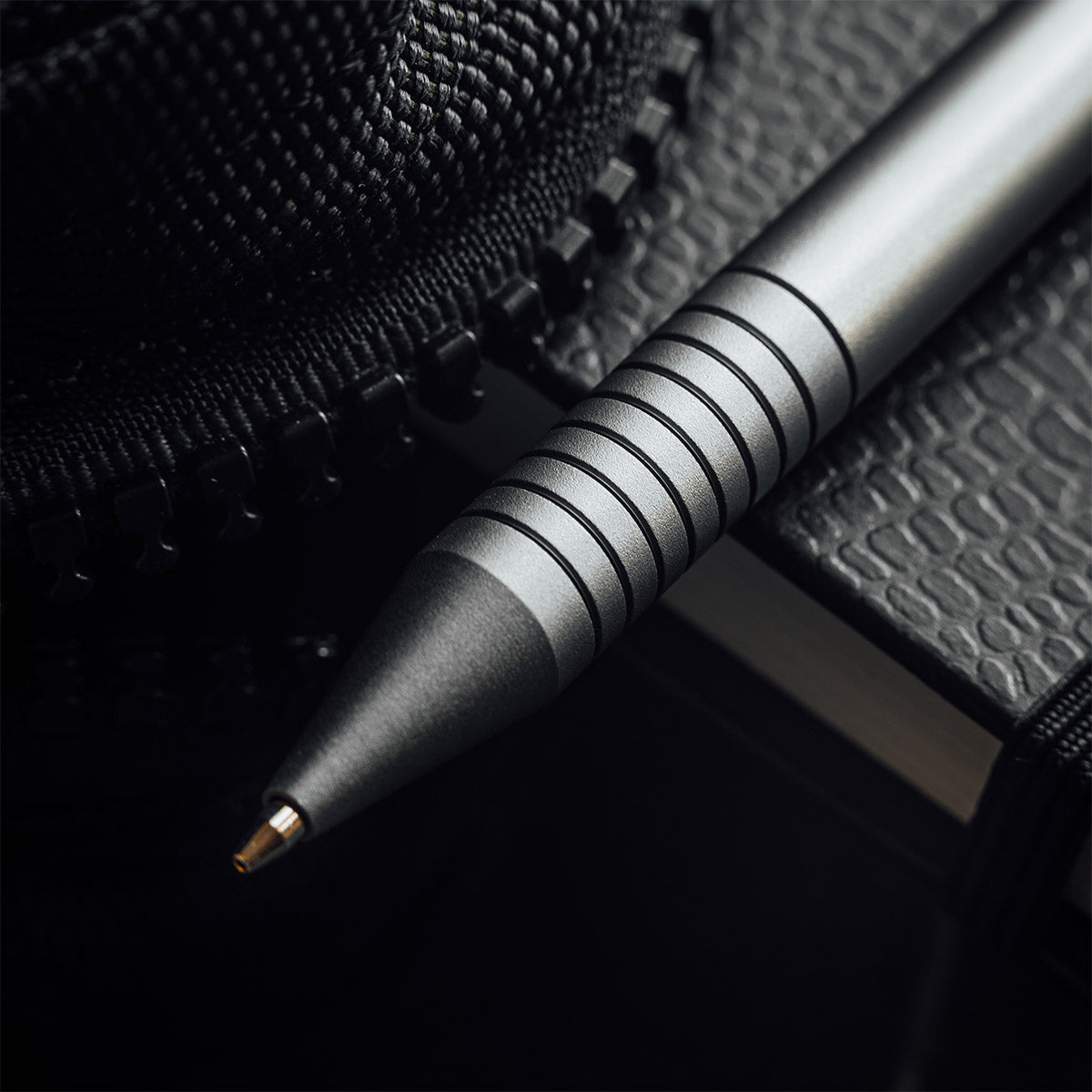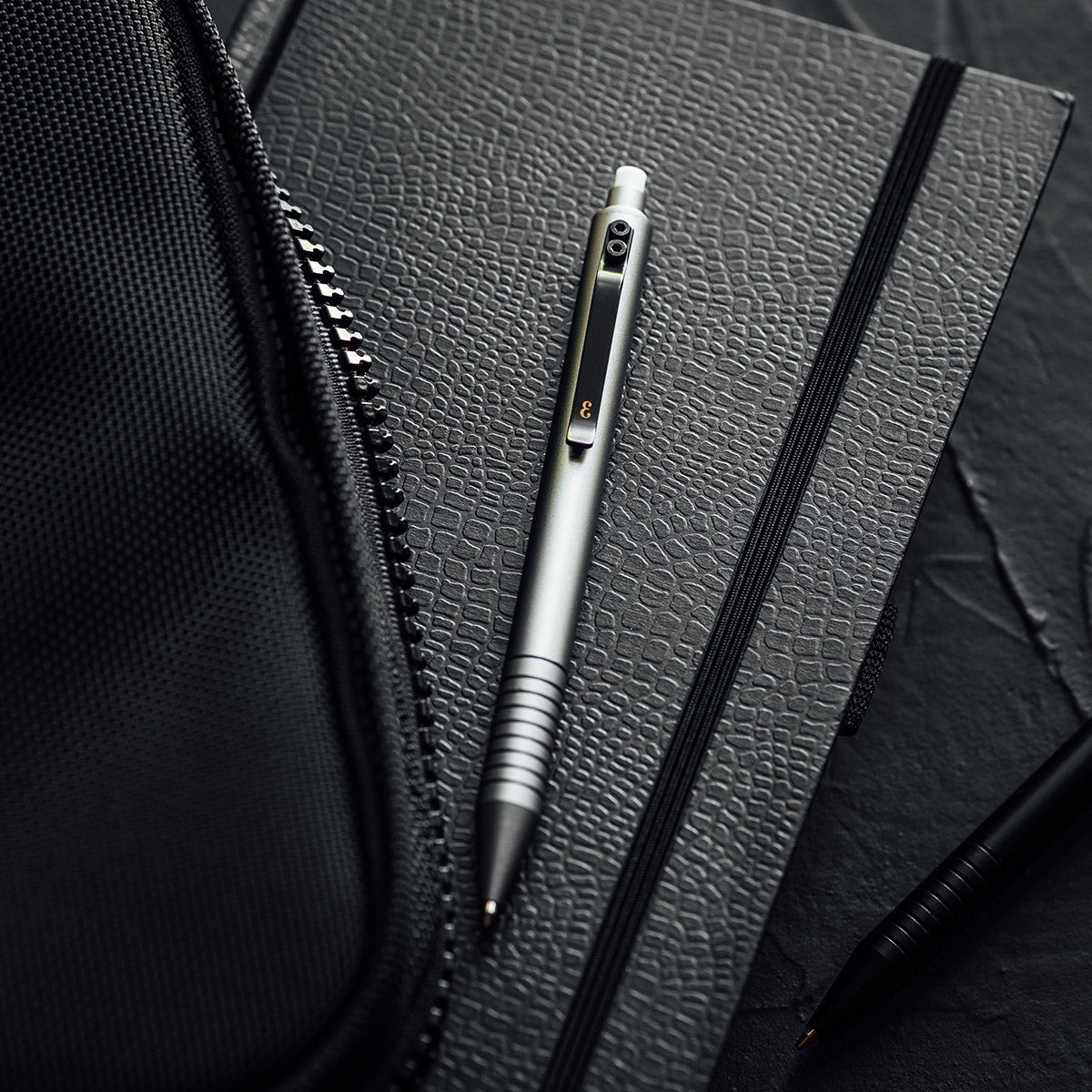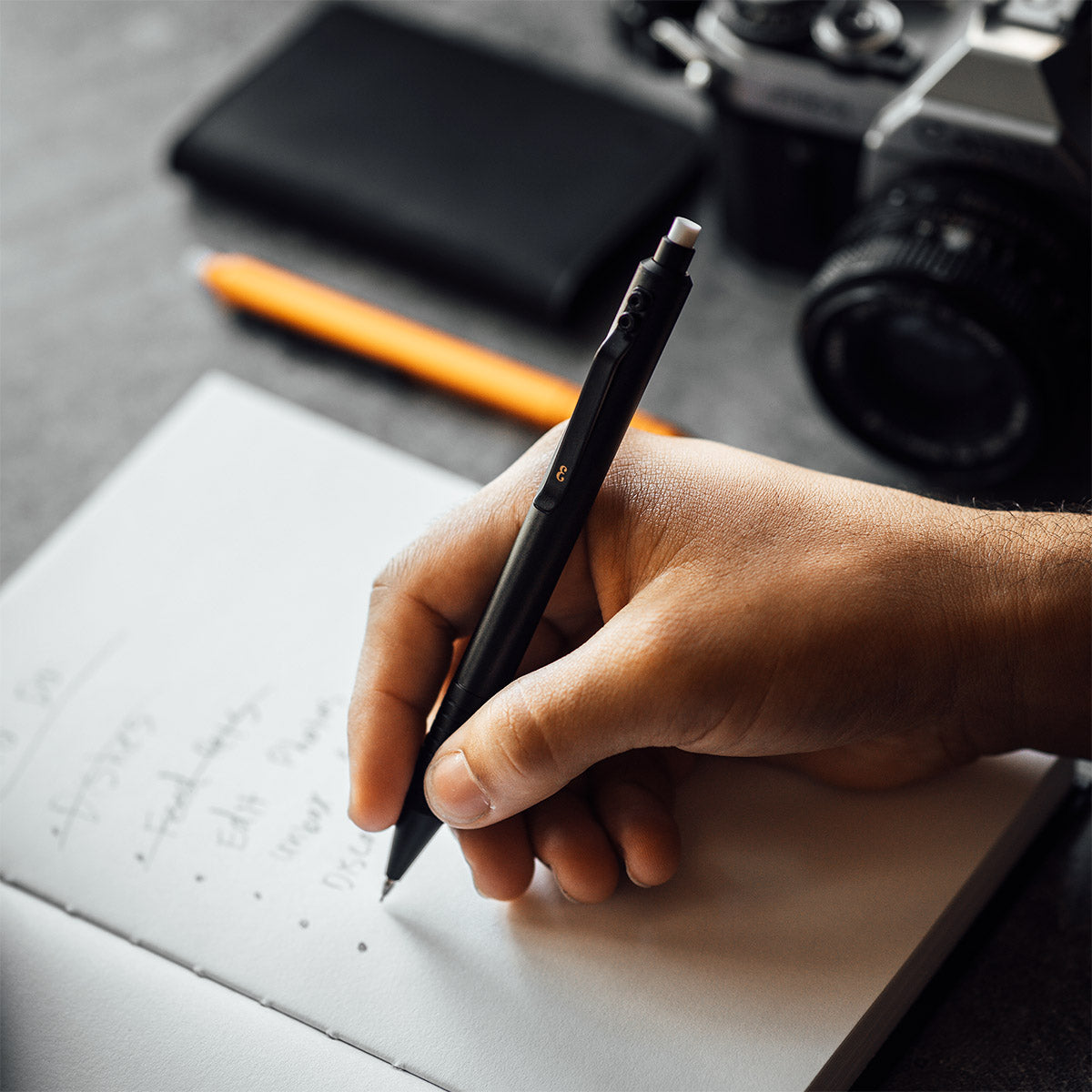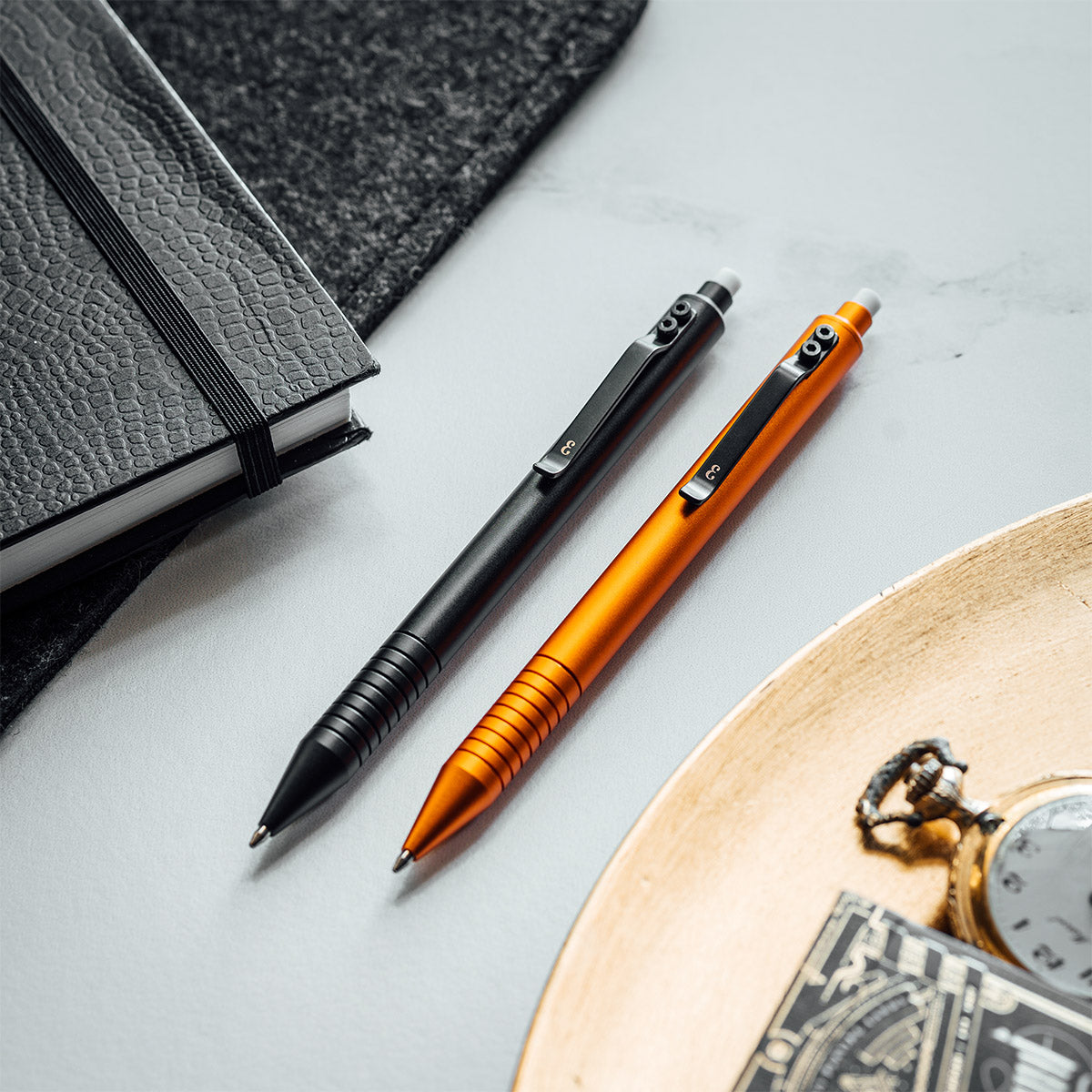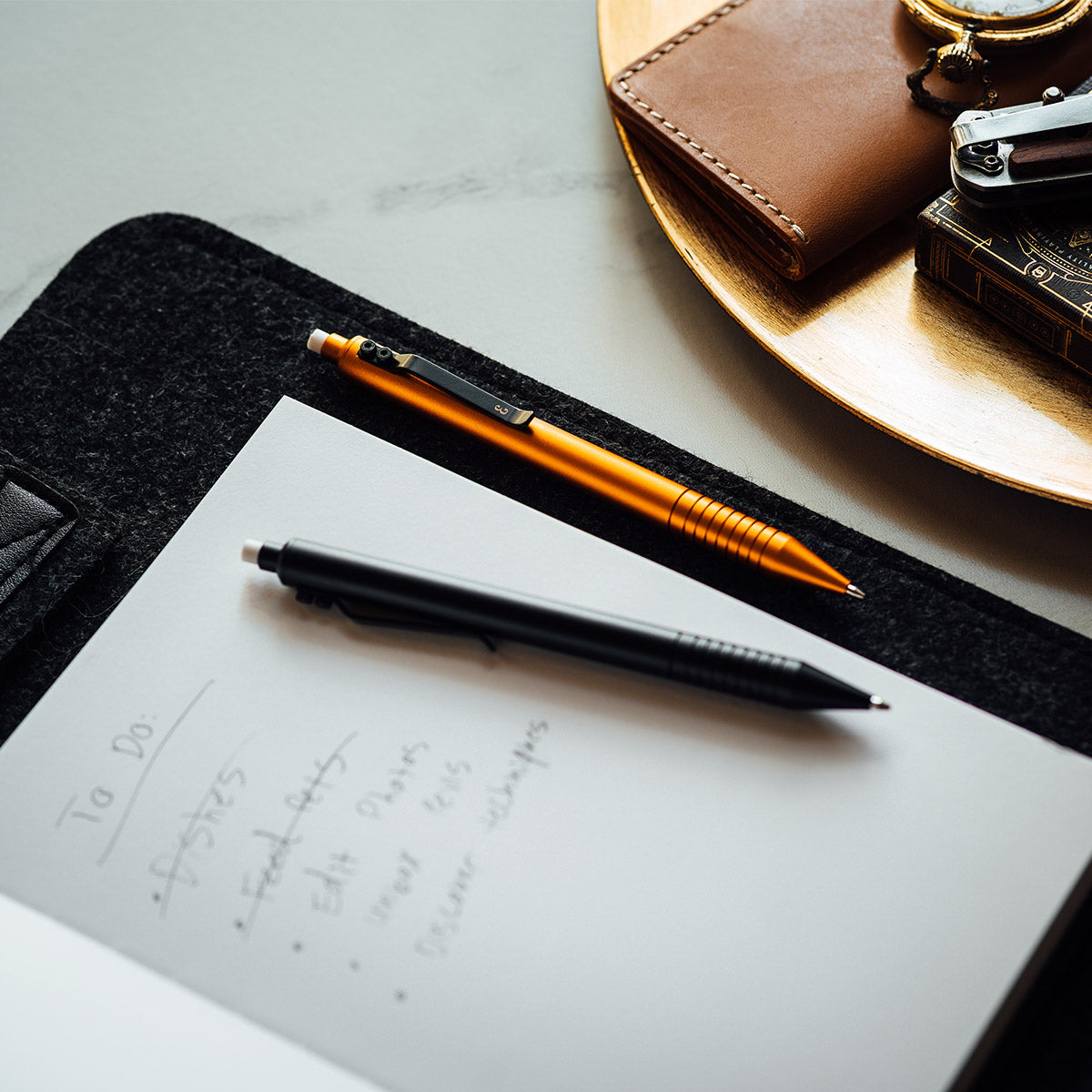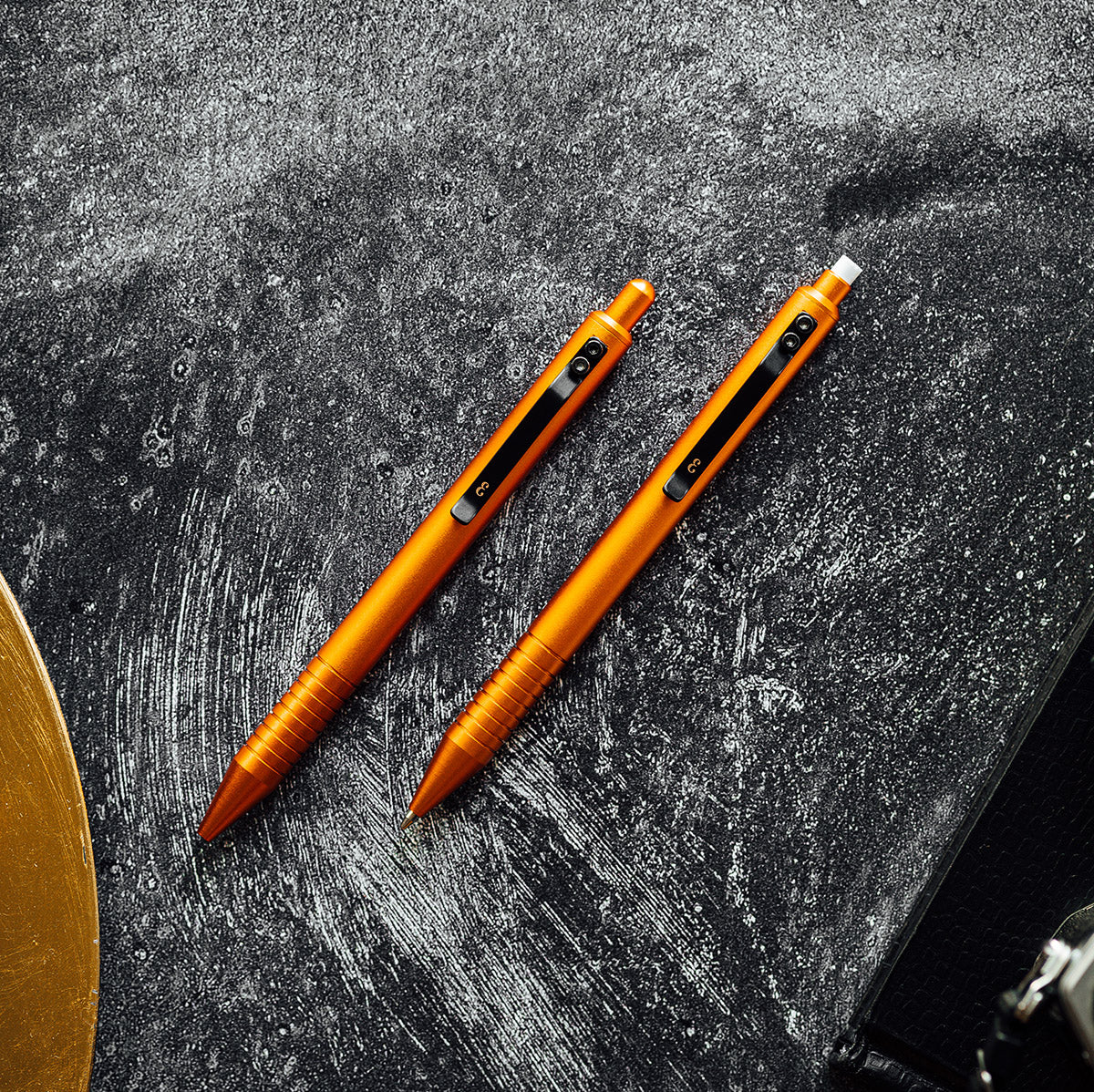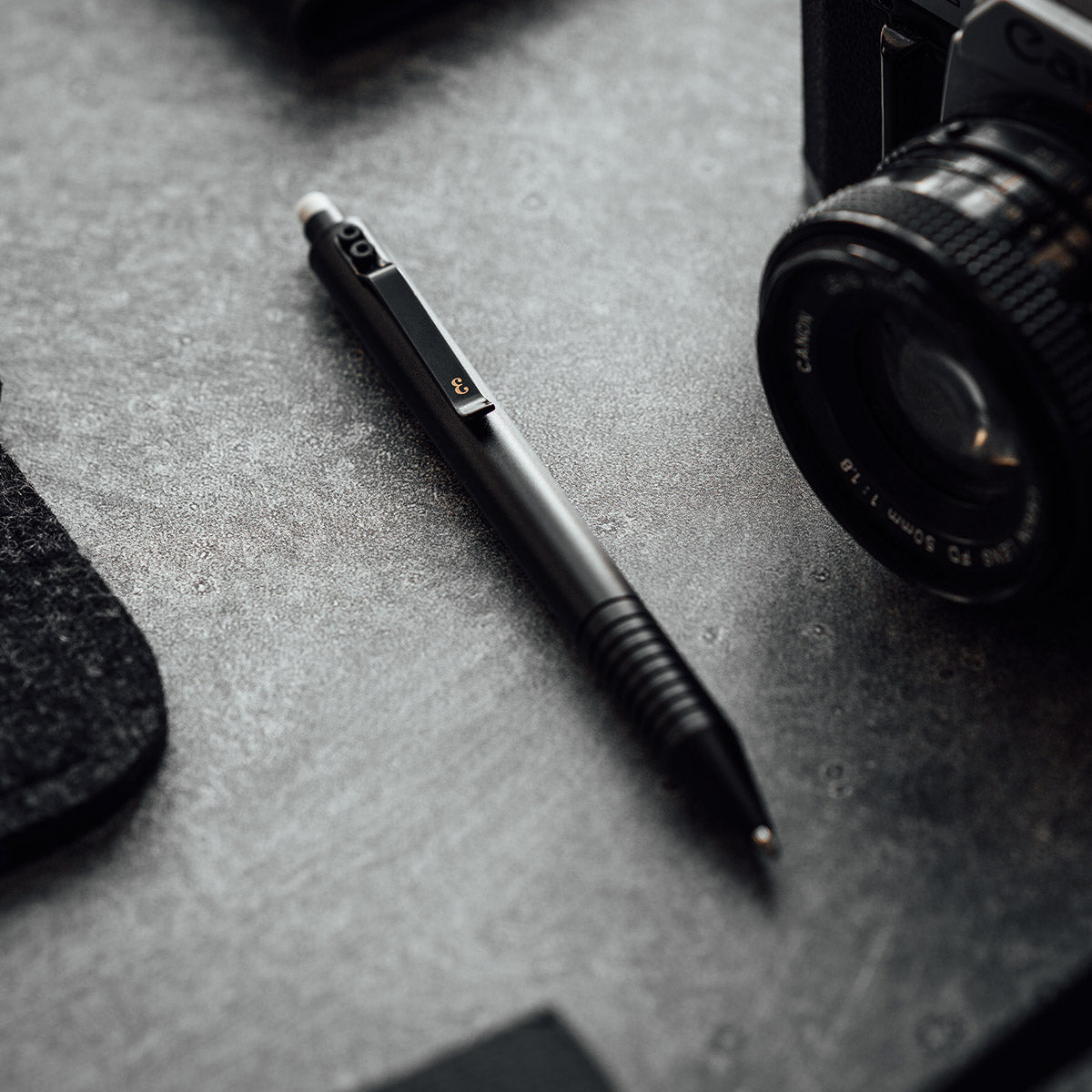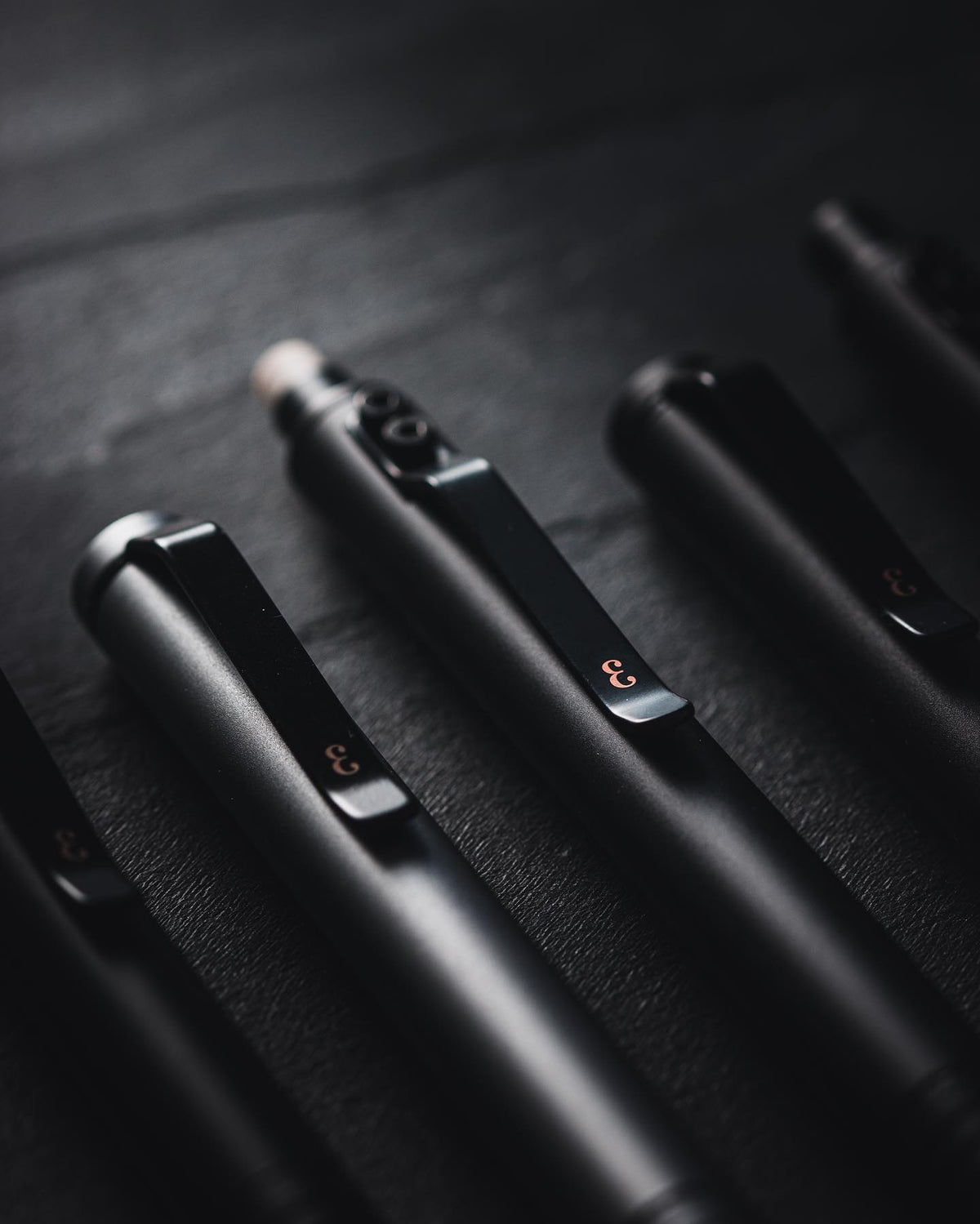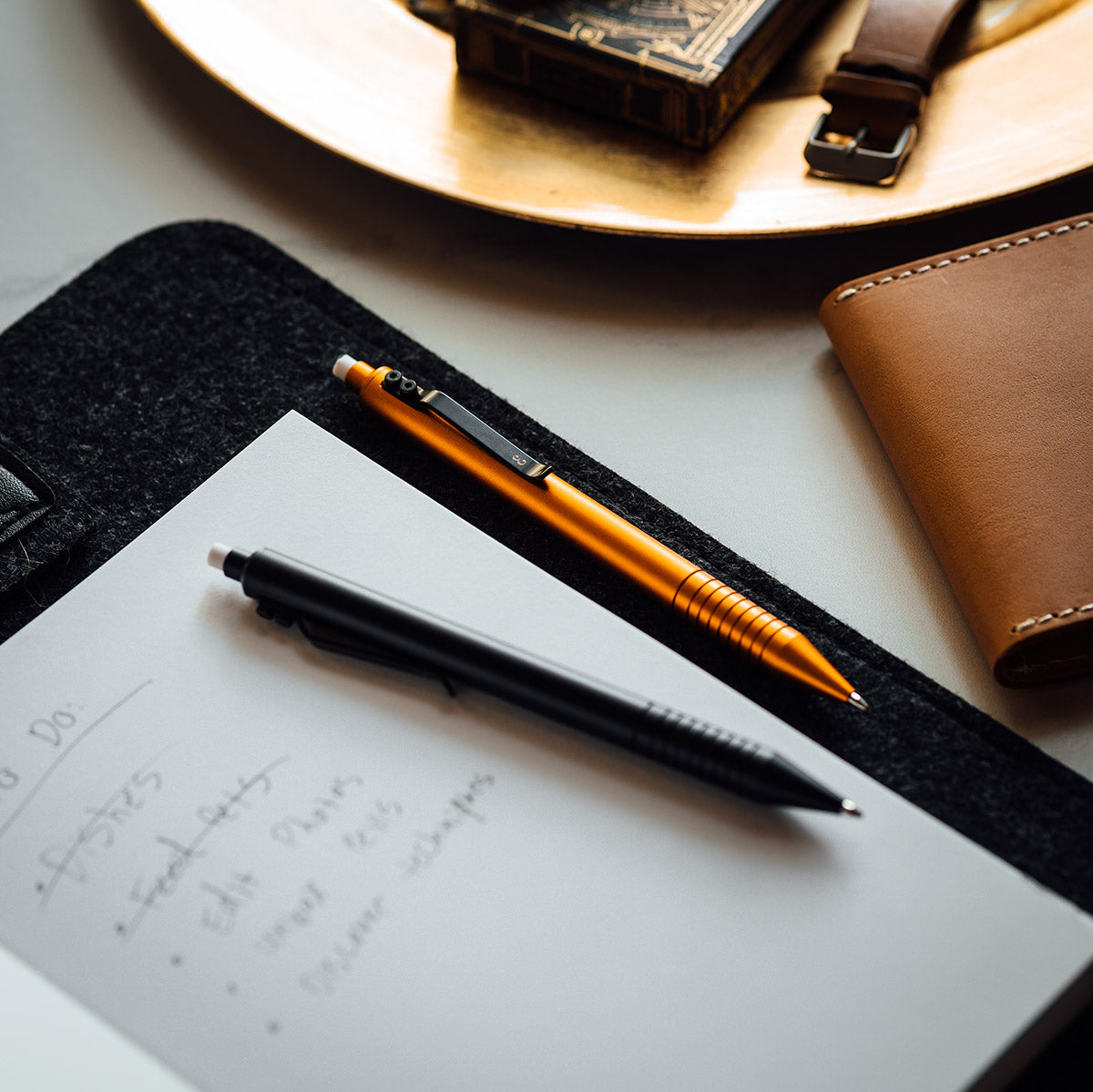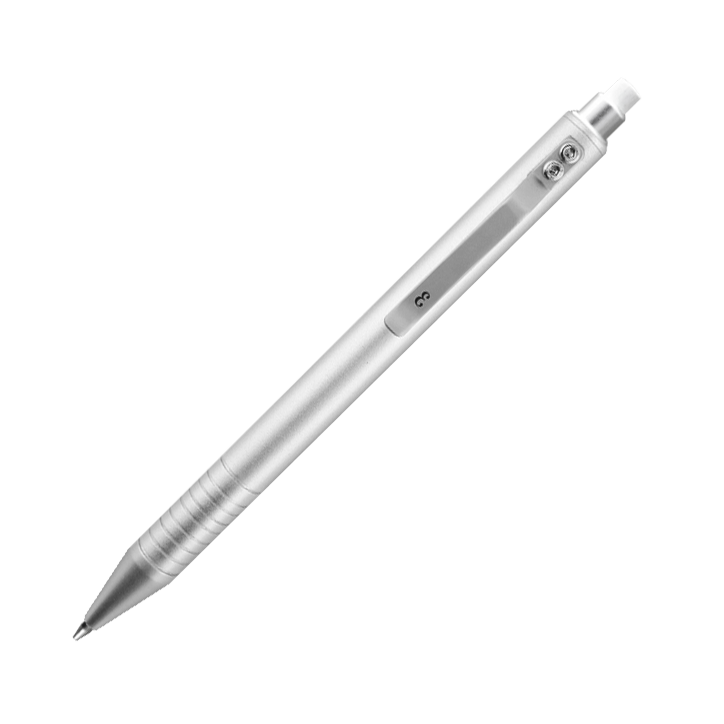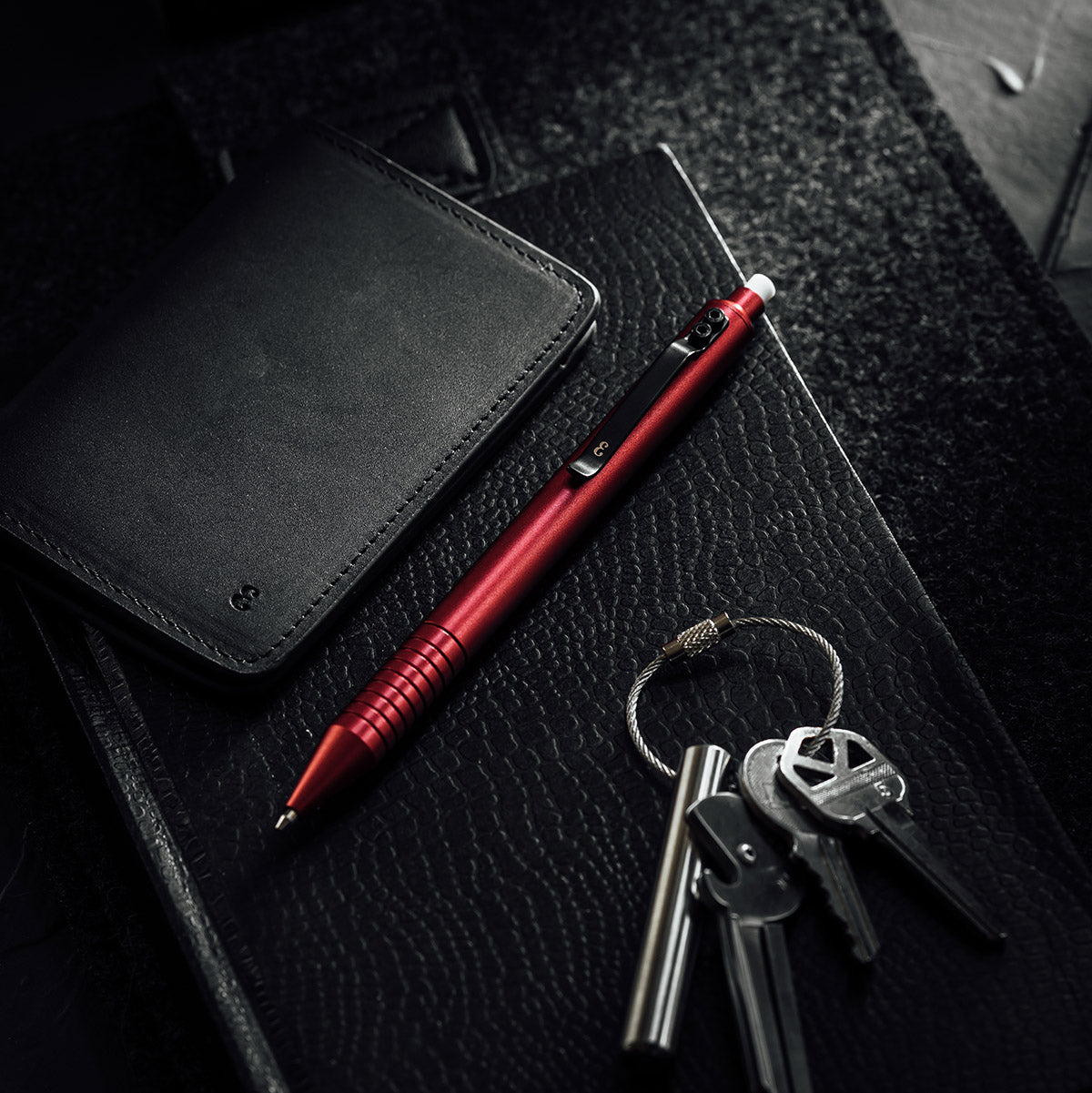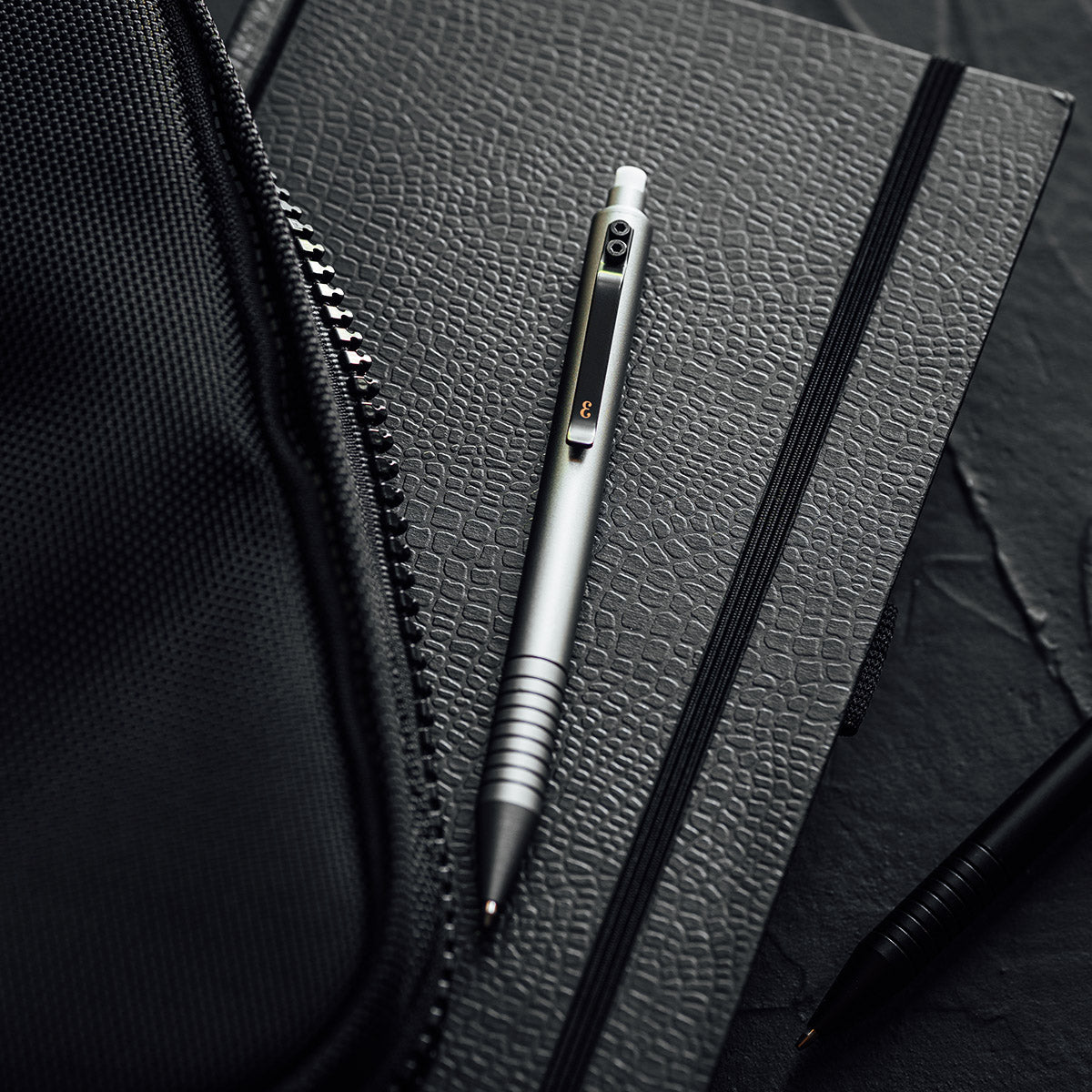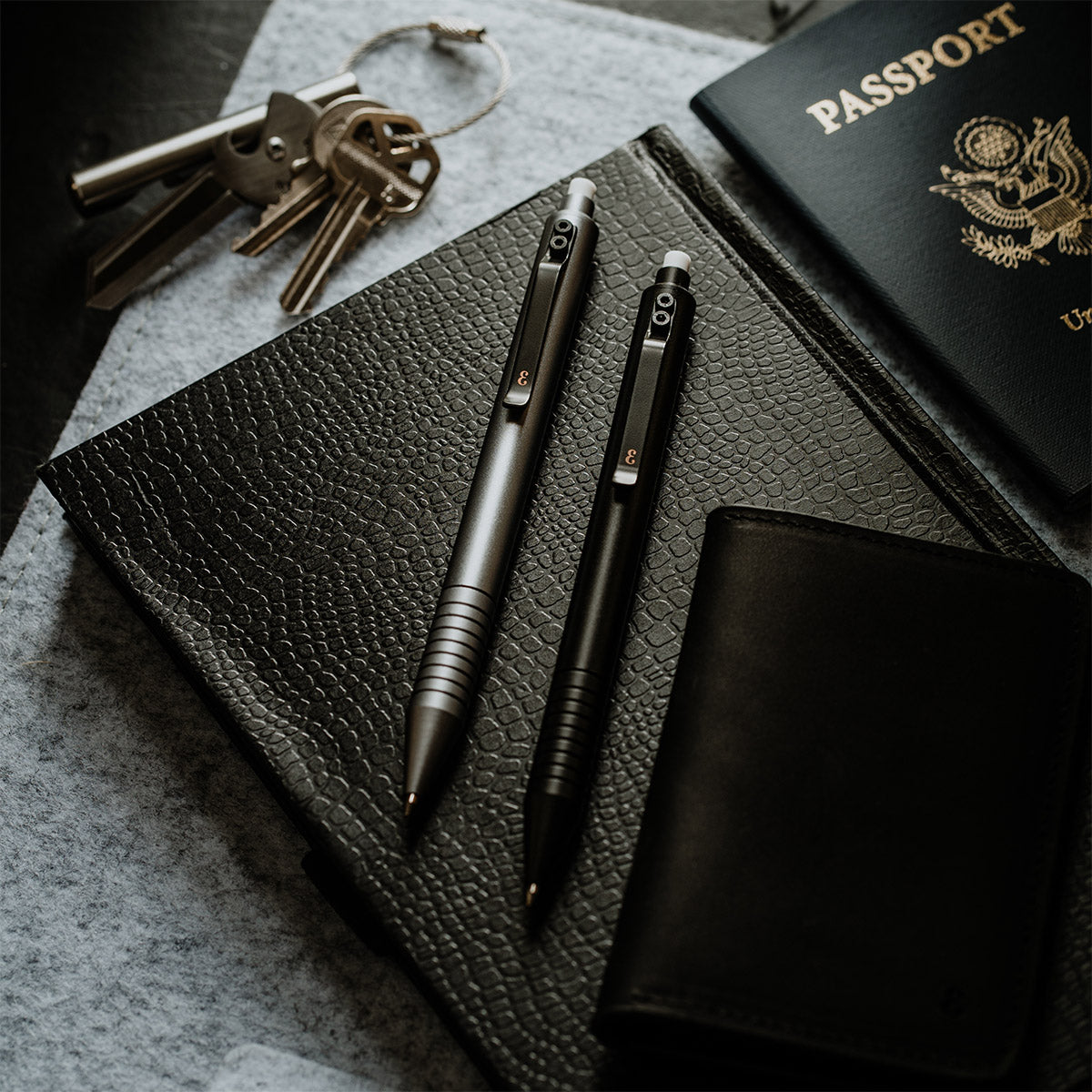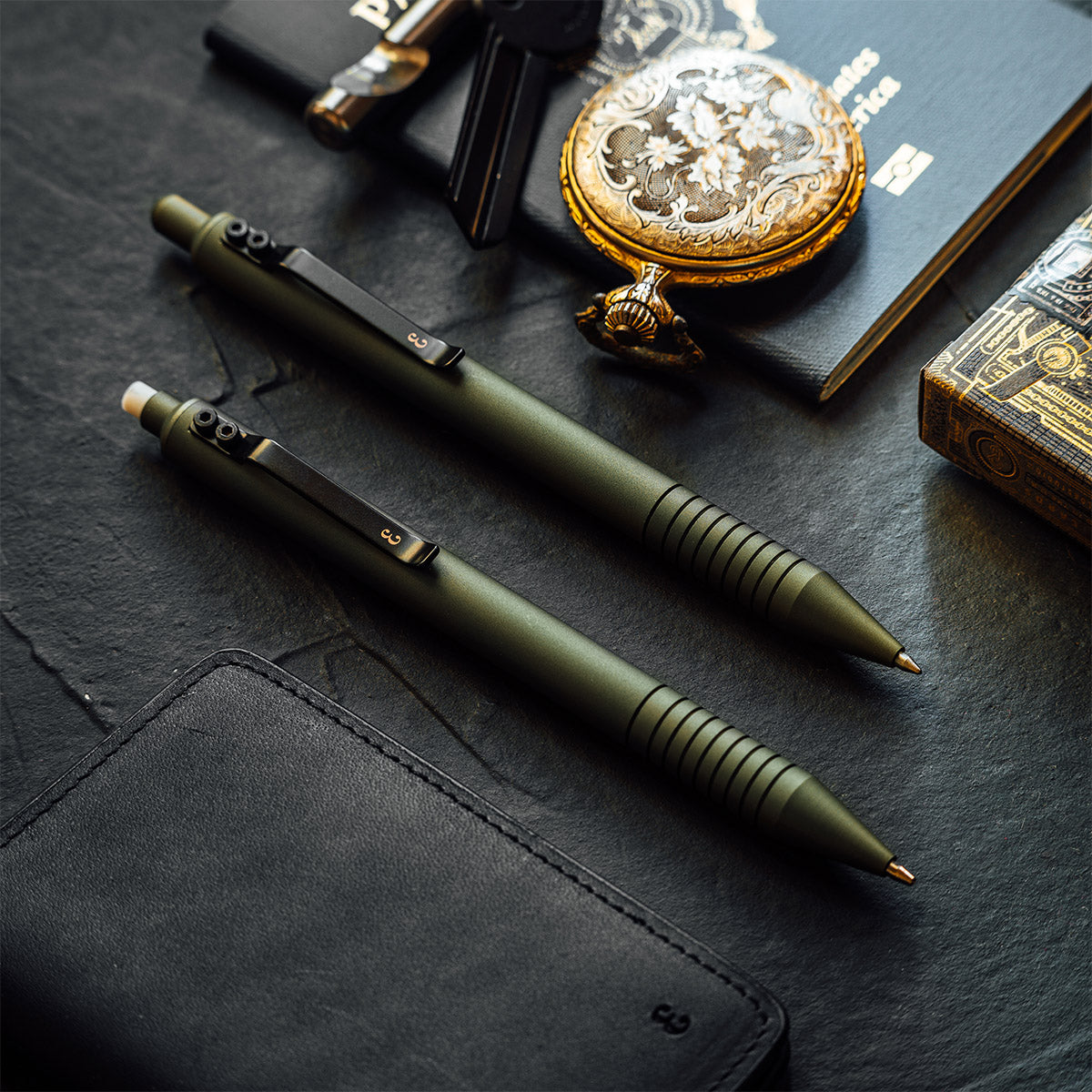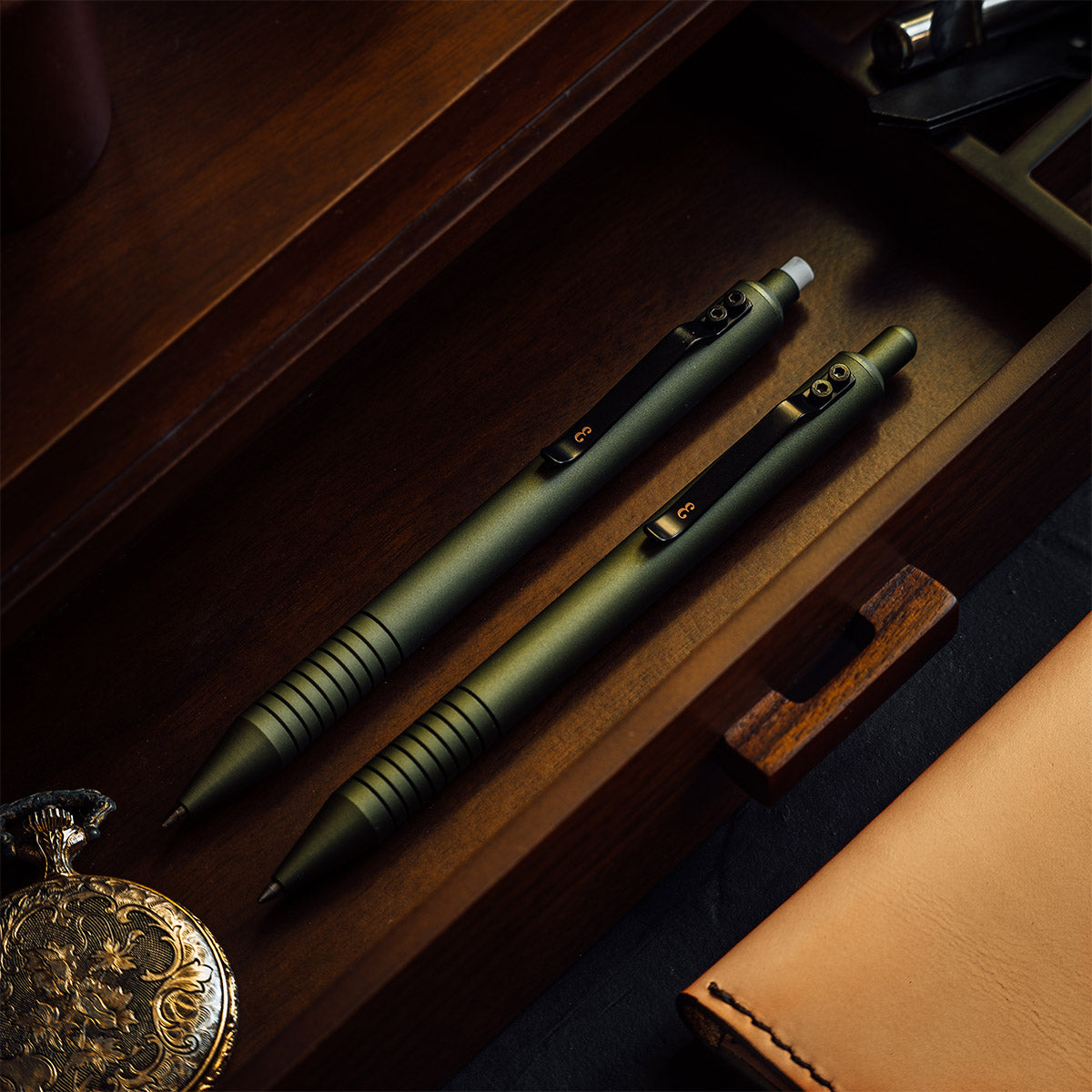 Grafton Mechanical Pencils
"This pencil is awesome! I love the feeling of having the pencil in my hand! It feels so balanced and smooth. As to the pencil's appearance, it looks like a work of art! Simply gorgeous! Both the looks and the experience of writing with this pencil testify to it's quality and workmanship!" --Jim M 🇺🇸
$ 44 $ 44
Our Guarantee

Designed for Life Guarantee

Everyman products are 'Designed for Life'—the everyday and the adventure. Our commitment to providing unbeatable quality is what sets us apart.

OUR GUARANTEE COVERS:
- Defect in workmanship and craftsmanship
- Failure of materials
- Production defects

Our guarantee does not cover general wear and damage caused by accident or by using the item for other than its intended purpose. Please return for a replacement, or contact us if you have any questions.

Same Day Shipping

DOMESTIC SHIPPING

Carrier calculated rates. All orders of $75 and above ship Free except wholesale orders.

INTERNATIONAL SHIPPING

Carrier calculated rates.  International orders may be subject to local customs duties & taxes. 

TRACKING / TRANSIT

Orders placed before 2pm EST usually ship out same (business) day. Orders placed after 2pm EST usually ship out next (business) day.

Extensively Reviewed

Ships from the USA
---
Our Newest line of Grafton Mechanical Pencils including our Classic Black comes with deeper grooves for a better grip and a smoother writing experience. 
"As a surveyor constantly sketching field notes and taking notes I love this pencil. all the ones I used in the past made my hand cramp. The Grafton pencil is the perfect size diameter with weight and balance. Great product."  Travis S. 🇺🇸
"I absolutely LOVE the set. I am picky about my 'writing instruments' and the pen is comfortable in the hand, and the pencil is absolutely AMAZING! Good pencils are hard to find. I highly recommend these pens!!!"  Jerome M. 🇺🇸
Each pencil comes with a .5mm lead reservoir. If you prefer a heavier weight lead, add a .7mm reservoir to your order and simply swap it in place of the .5mm reservoir.

100% Anodized 6061 Aluminum Pen Body

Heavy Duty Bolt On Clip

Expertly Weighted

Reliable Buy-For-Life Design

Can Use .5mm and .7mm Lead (with matching lead reservoir)

Weight: 1oz

Length: 145mm

Diameter: 11mm
SHIPPING


DOMESTIC SHIPPING
Carrier calculated rates. 
All orders of $75 and above ship Free except wholesale orders.
Contact customercare@everyman.us for any returns.
INTERNATIONAL SHIPPING
Carrier calculated rates.
International orders may be subject to local customs duties & taxes. We cannot guarantee delivery time as it depends on how efficient your country's customs agents are.
TRACKING / TRANSIT
Orders placed before 2pm EST usually ship out same (business) day. Orders placed after 2pm EST usually ship out next (business) day.
Tracking numbers are issued immediately after your order ships but you may not be trackable immediately. You must wait until your package is scanned in by the carrier for tracking to activate.
All orders ship DHL Expedited. Final delivery is made by your local postal service.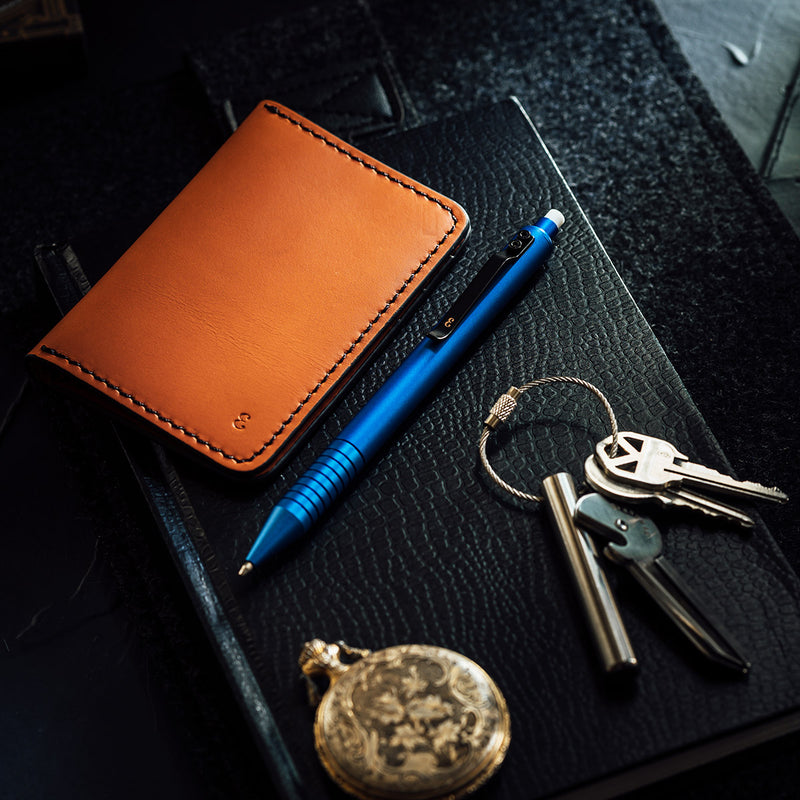 SIMPLY THE BEST
"I have grown up, lived and worked in the civil and mechanical engineering world. My father was an engineering surveyor who specialized in tunnels. Worked where I learned to appreciate accurate quality equipment. Now I'm doing wood working, wood CNC machining and 3D printing. Part of my marking tool set are the Incra rulers. This has been the only pencil that not only works amazingly with these marking tools and marking in general, but feels fantastic. I could say the only pencil you will ever need, but I now have three!"
John L.
DESCRIPTION
The thoughtfully designed, buy-for-life mechanical pencil that won't break the bank. With thousands of people using the Grafton pen, we've had countless requests for a matching pencil. Be on the look out as we continue to add more of these expertly weighted mechanical pencils.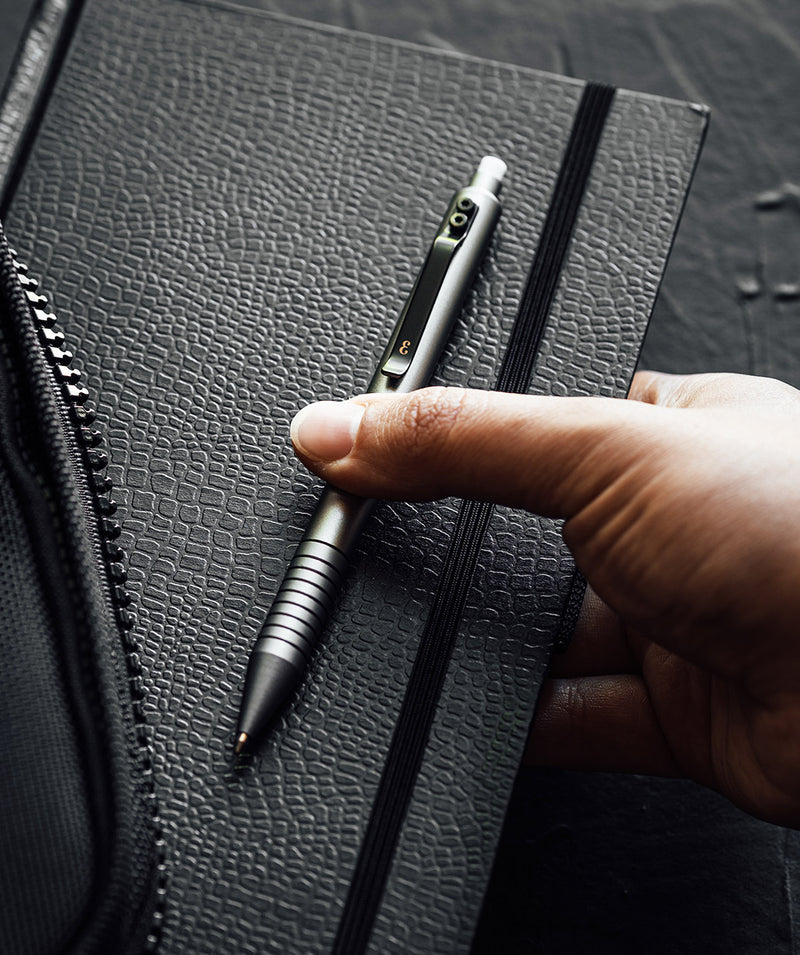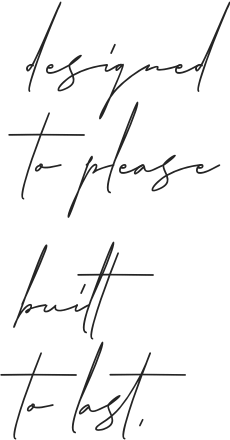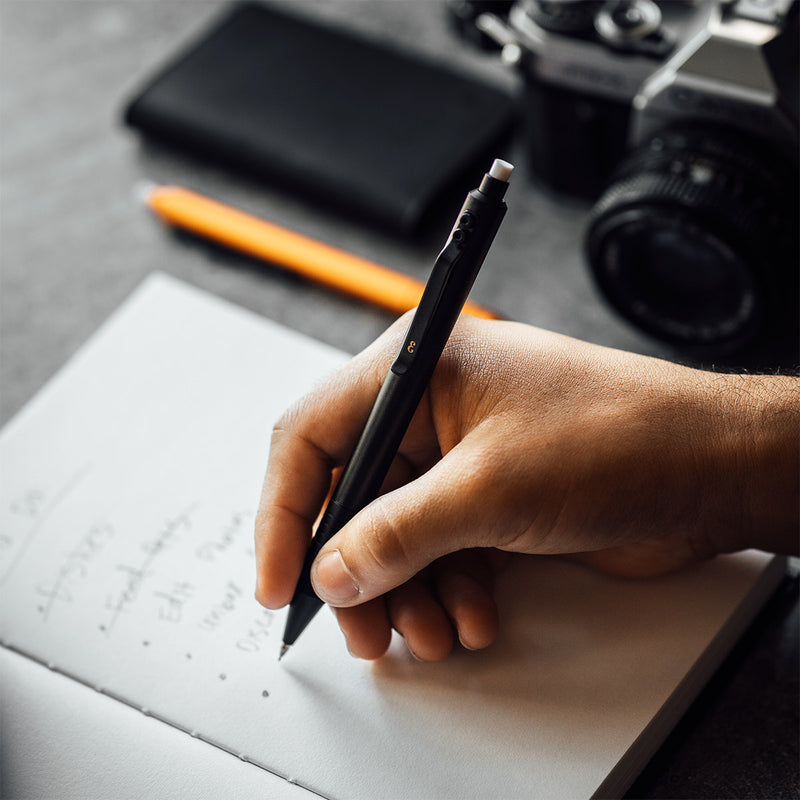 Indestructible

Waterproof

Travel-Ready

Smart Organization
SPECIFICATIONS

• 100% Anodized 6061 Aluminum Pen Body
• Heavy Duty Bolt On Clip
• Expertly Weighted
• Reliable Buy-For-Life Design
• Can Use .5mm and .7mm Lead (with matching lead reservoir)
• Weight: 1oz
• Length: 145mm
• Diameter: 11mm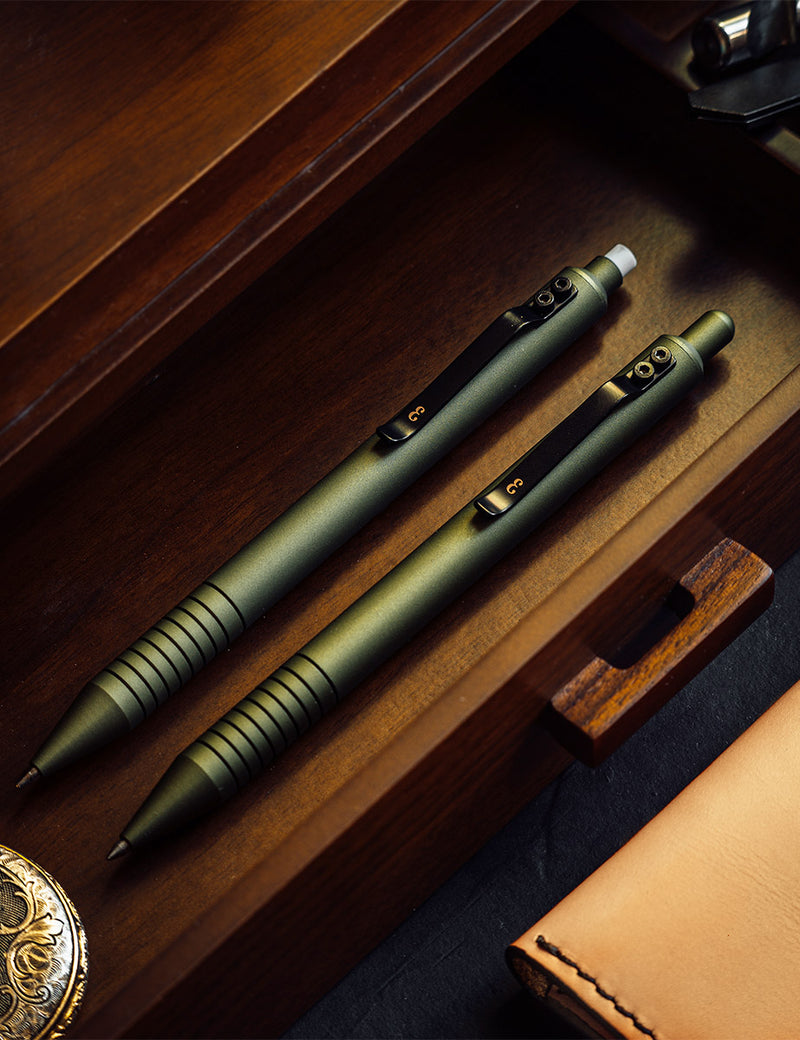 Indestructible

Waterproof

Travel-Ready

Smart Organization