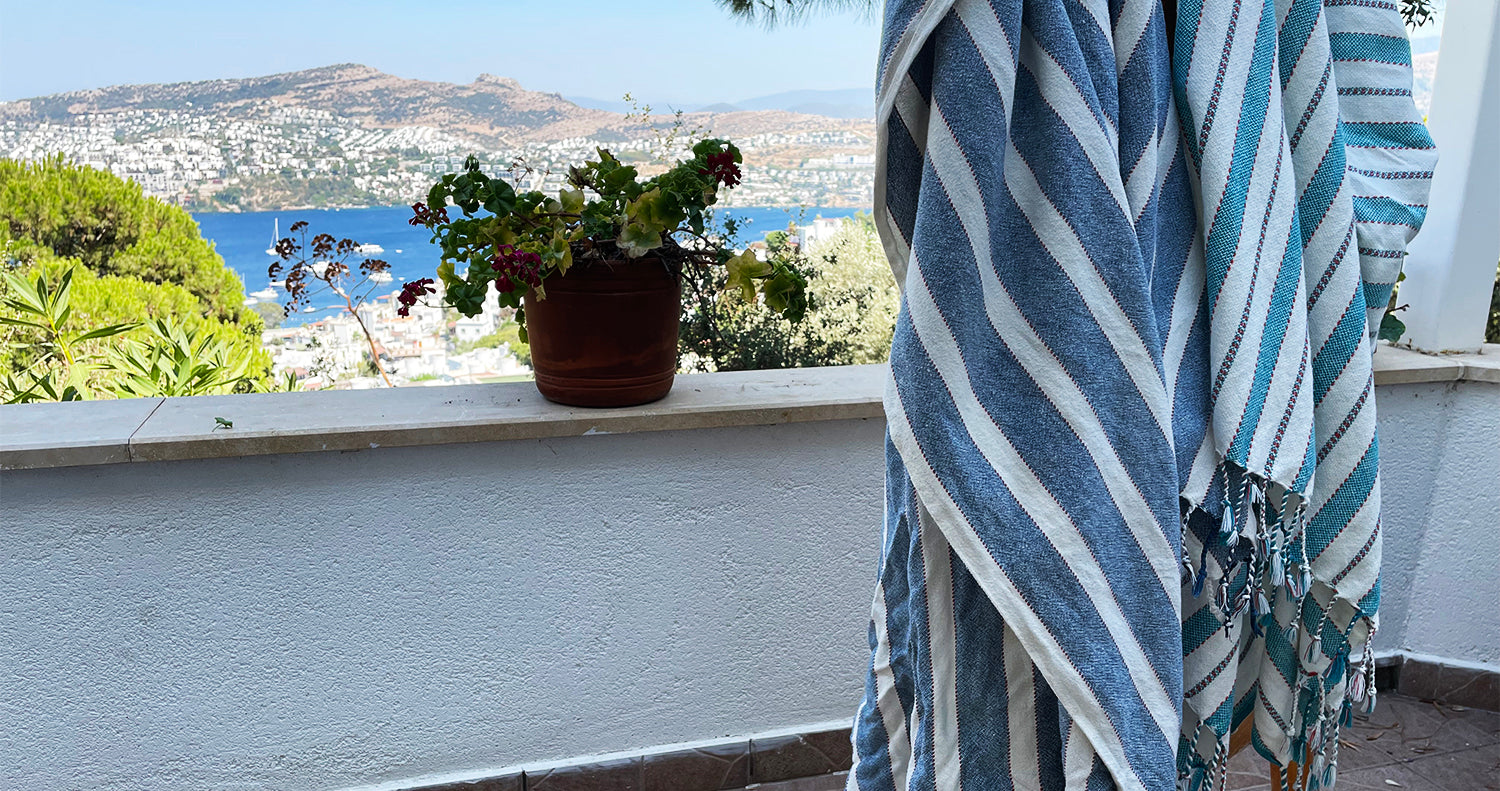 Artisan Travel & Beach Towels

"These towels are so lightweight and thin that you wouldn't expect them to be absorbent at all. They are though. And they fit into a small bag to take to the pool or beach without the bulkiness of other towels. My wife and I both have one and we love them."
-Will B.
"Who knew a time tested artisan craft could feel space age? No joke, this towel is incredibly lightweight, and yet absorbs and dries better than top hotel towels. The colors are rich, the feel is soft, and I can pack the towel tight in my backpack."
-Ryan W.
"Great product. This towel is everything I was looking for. The fabric is soft and absorbent but it's so much more."
-Ronald
"I am now at an age where I appreciate a well made thing. I am making the move towards owning fewer things of higher quality. My new Peshtemal towels are a good example."
-Mark H
Our Personal Everyman Towel Story

From their cast iron front door to their rustic kitchen, daily life with our Turkish grandparents was artisan at its core.  Handwoven towels dried us after we dove for mussels from the pier, blanketed the grass for picnics, and draped us for protection from the sea breeze and sun.  Little did we know we were utilizing one of the greatest everyday carry towels known to man. 

When you want just the essentials, discover the long-loved attributes of a Turkish towel.