Marmaris Turkish Towels
$ 59 $ 49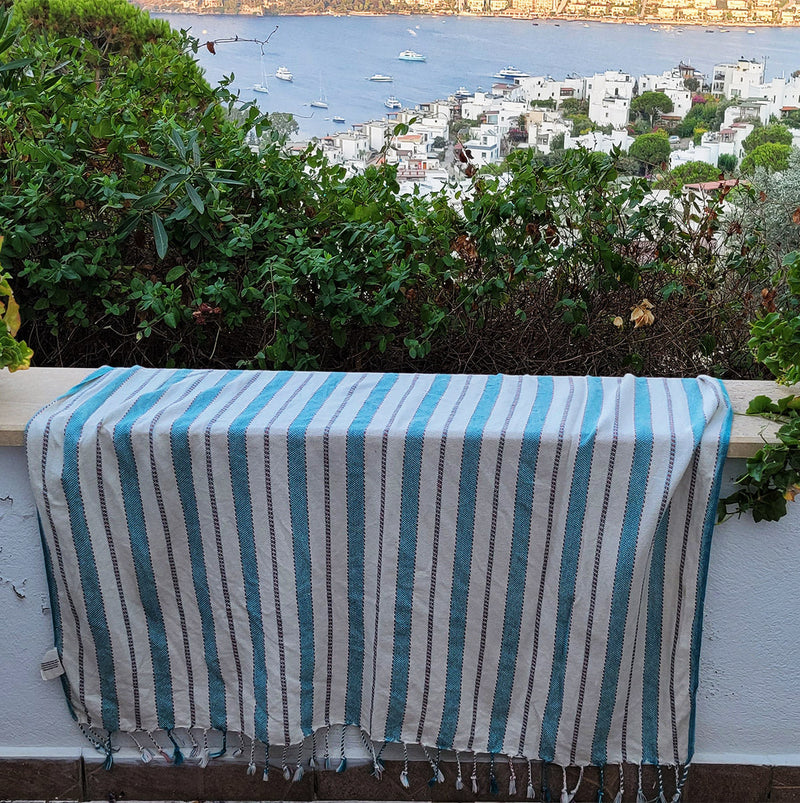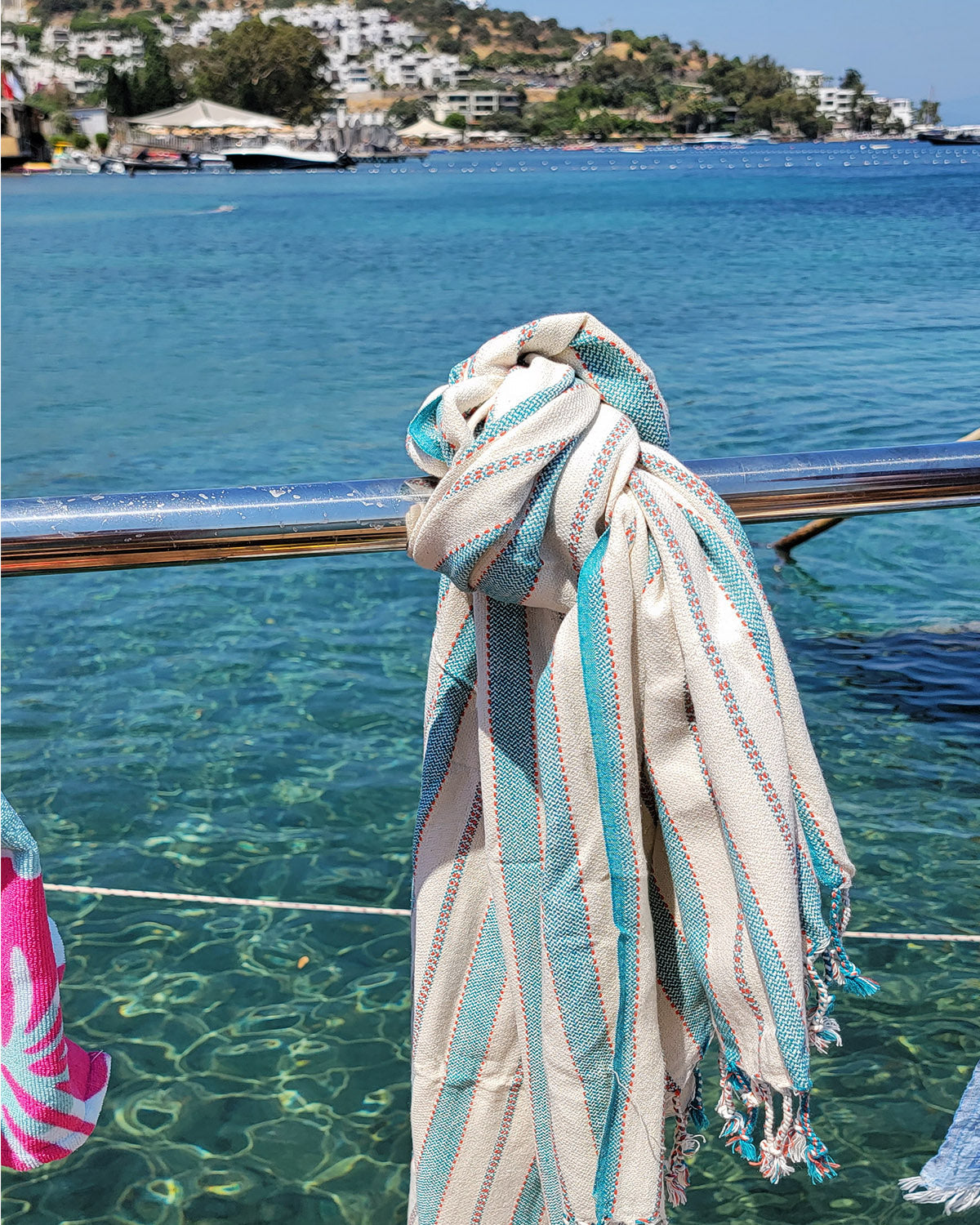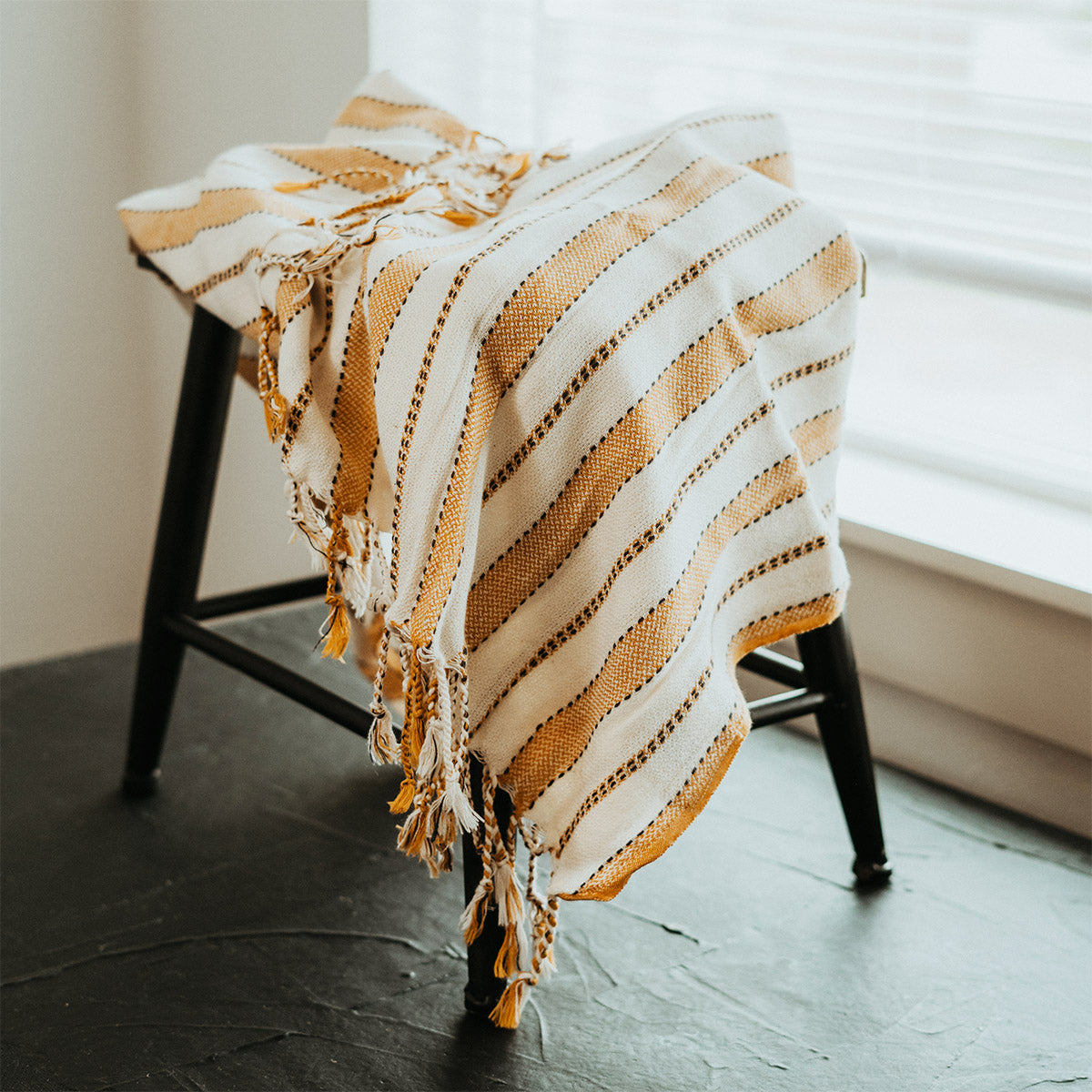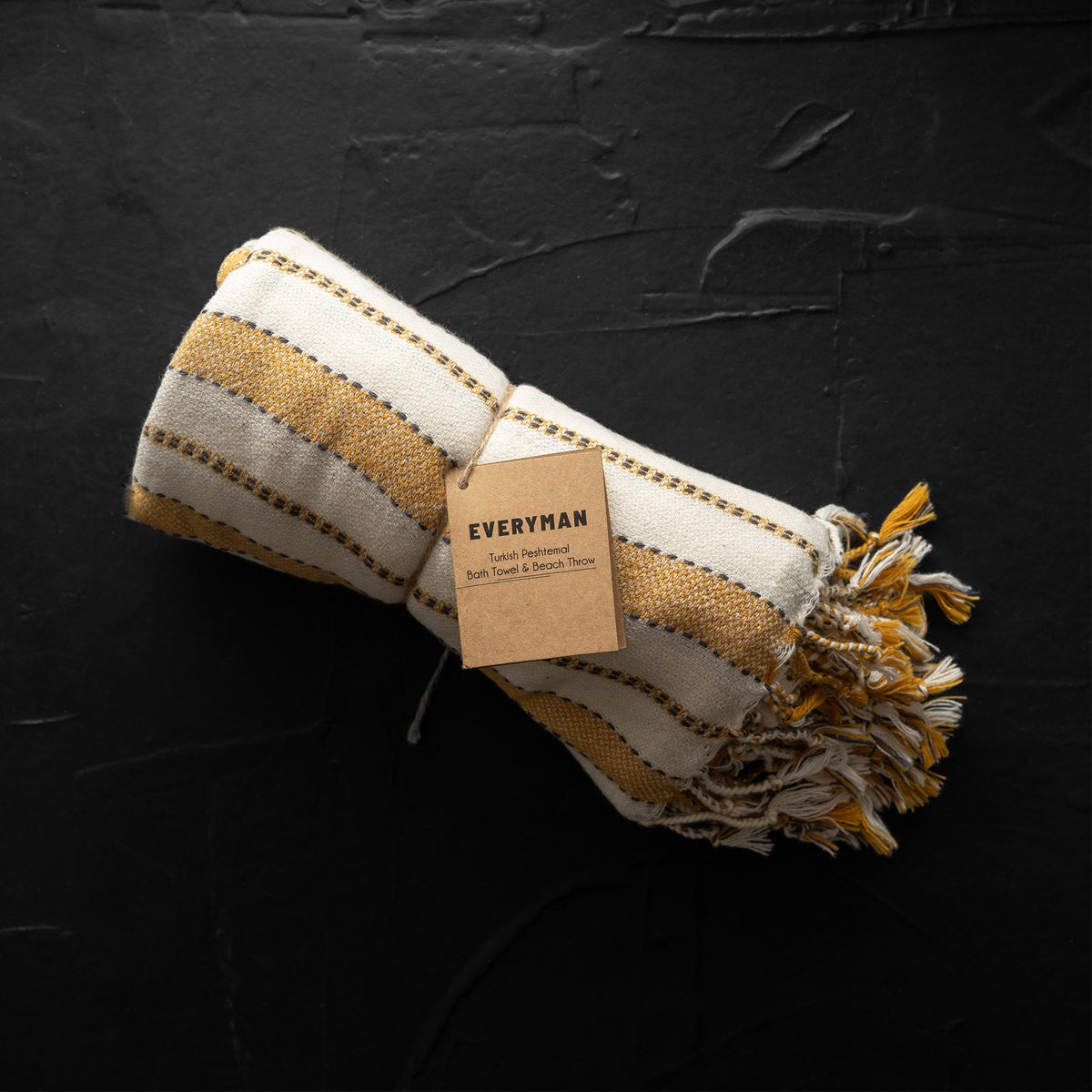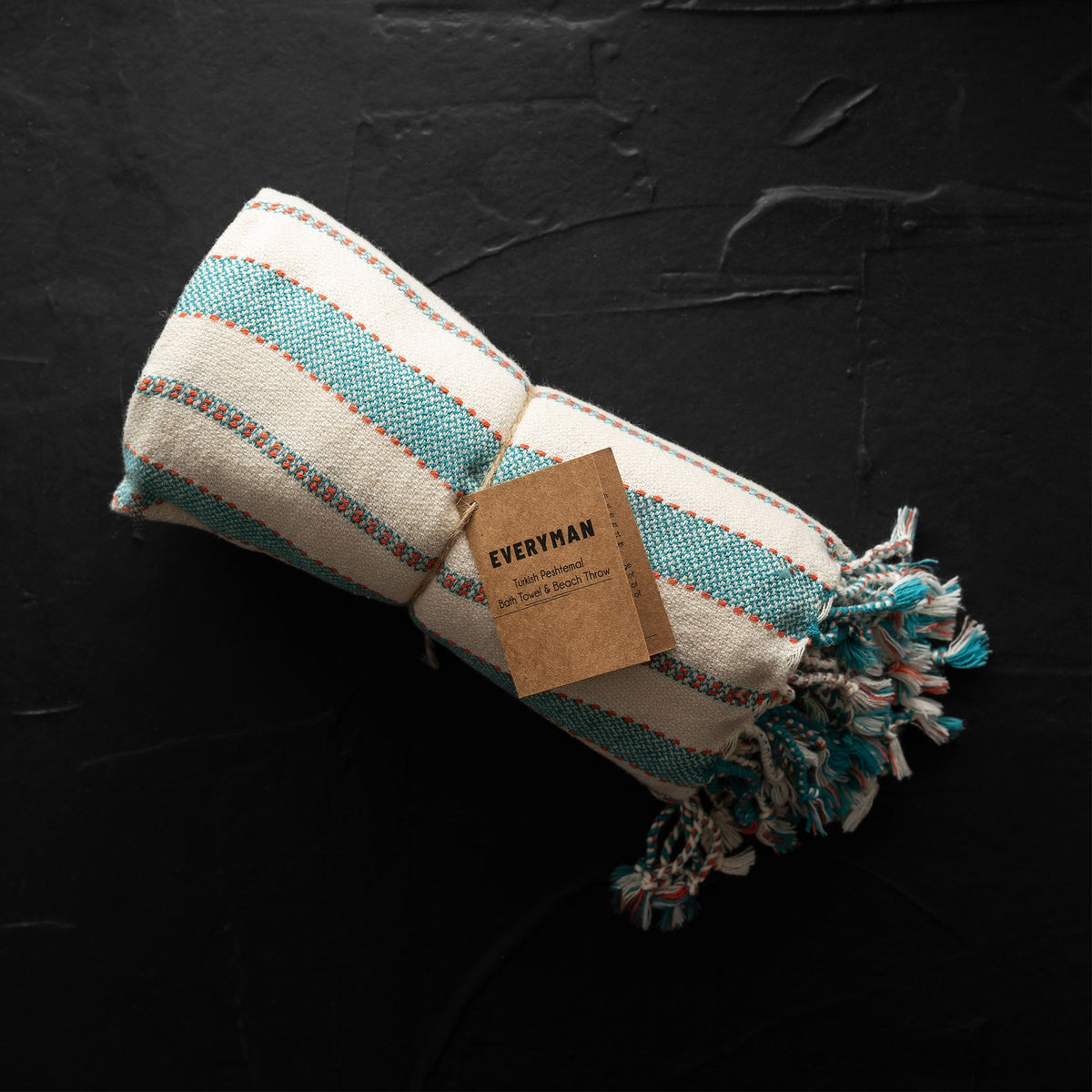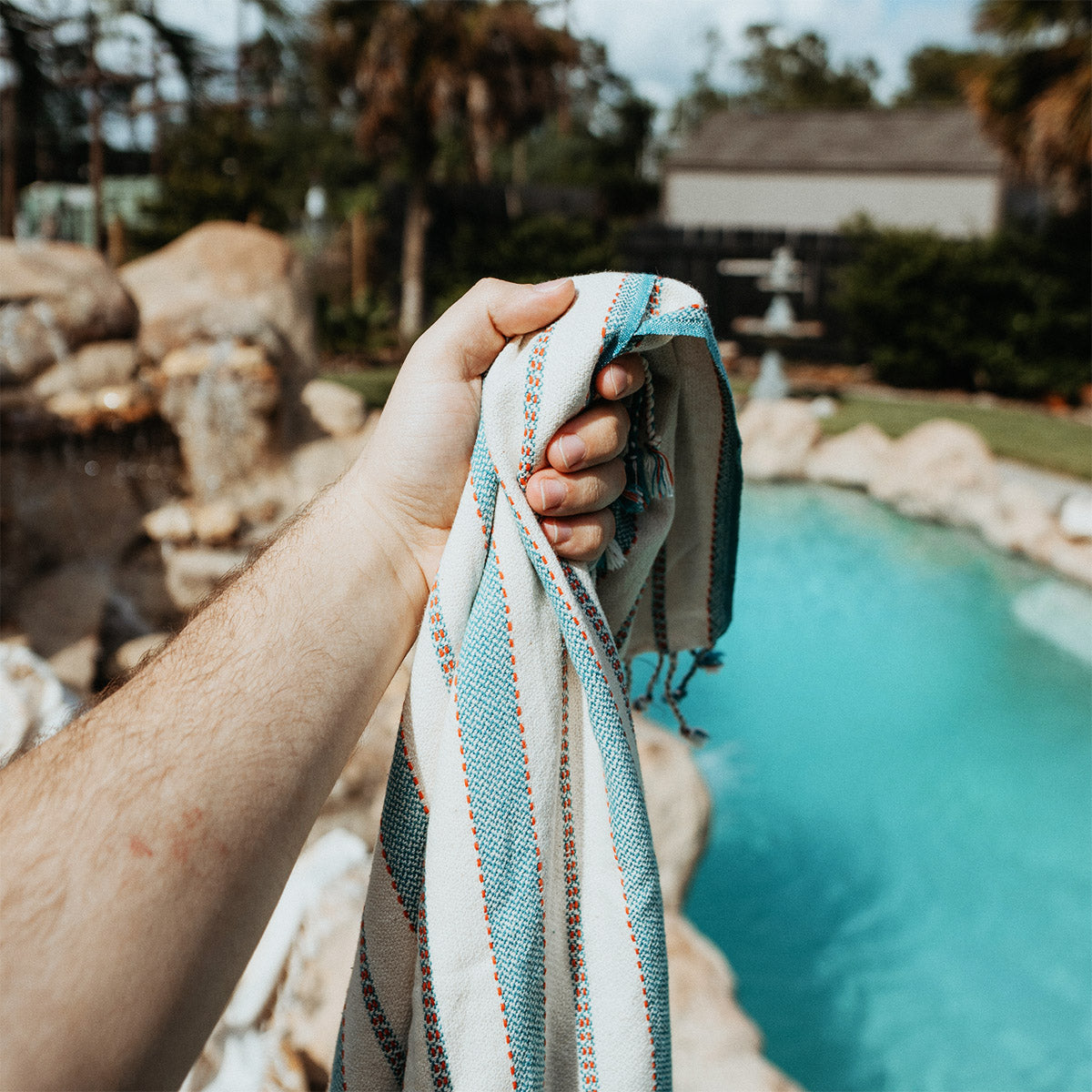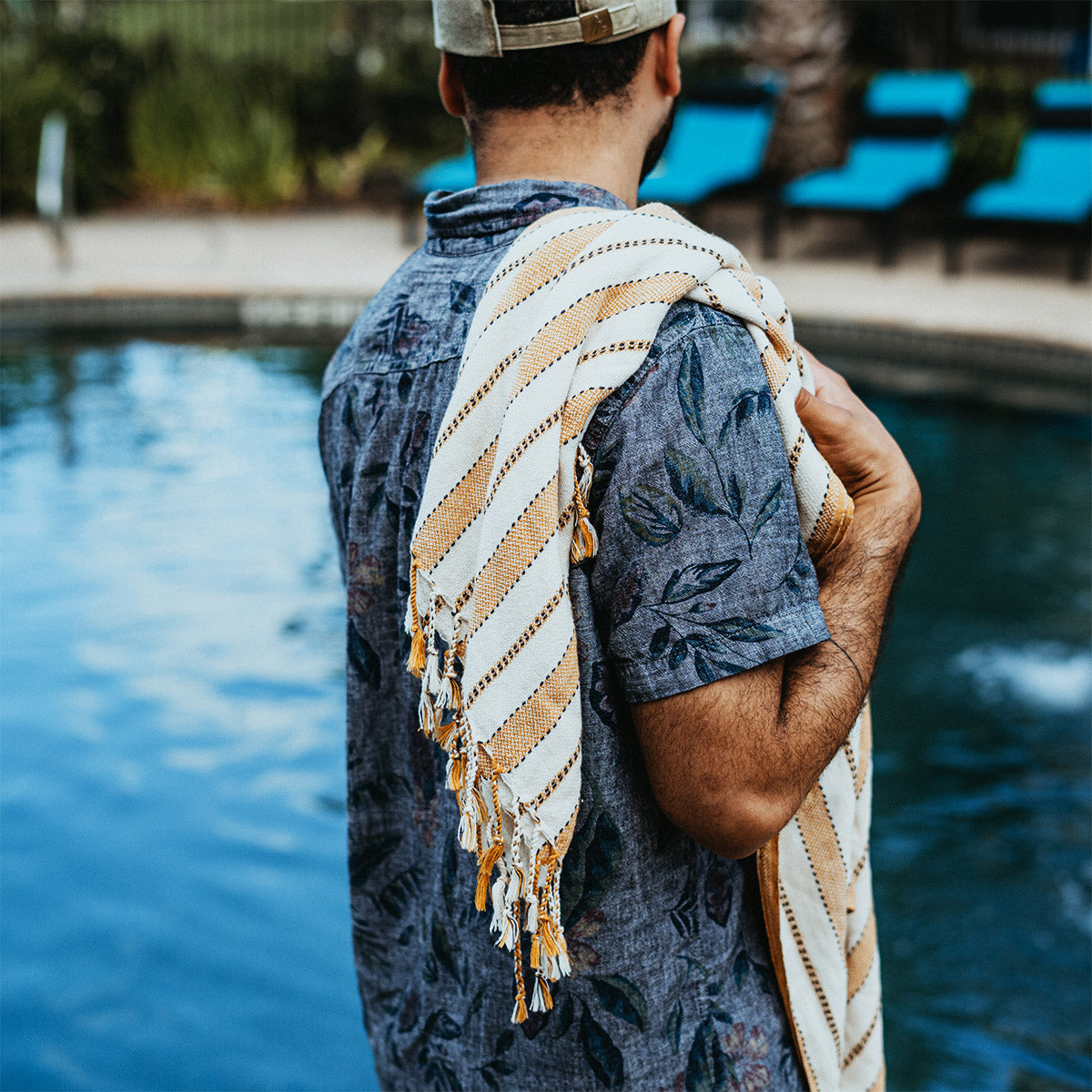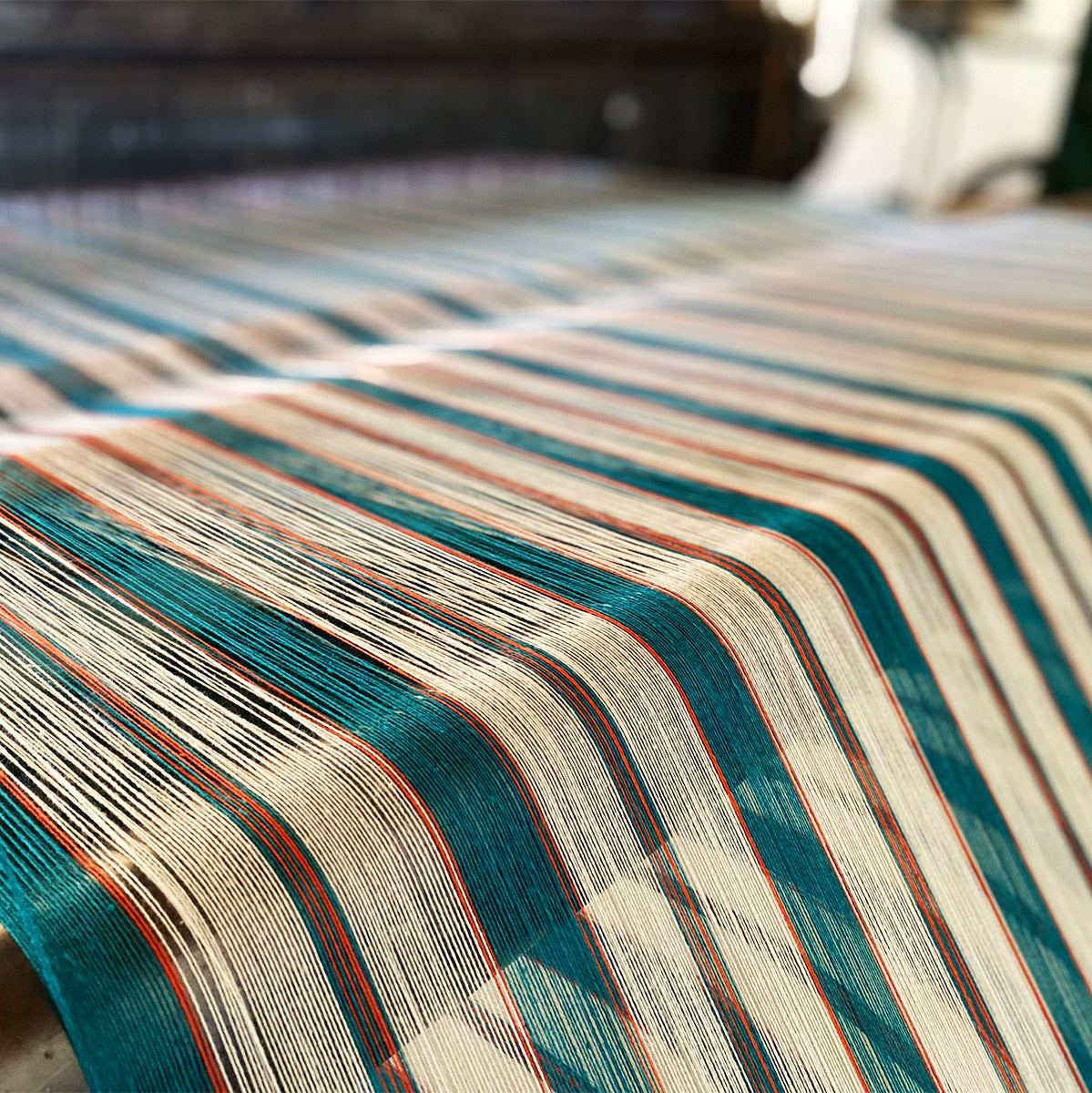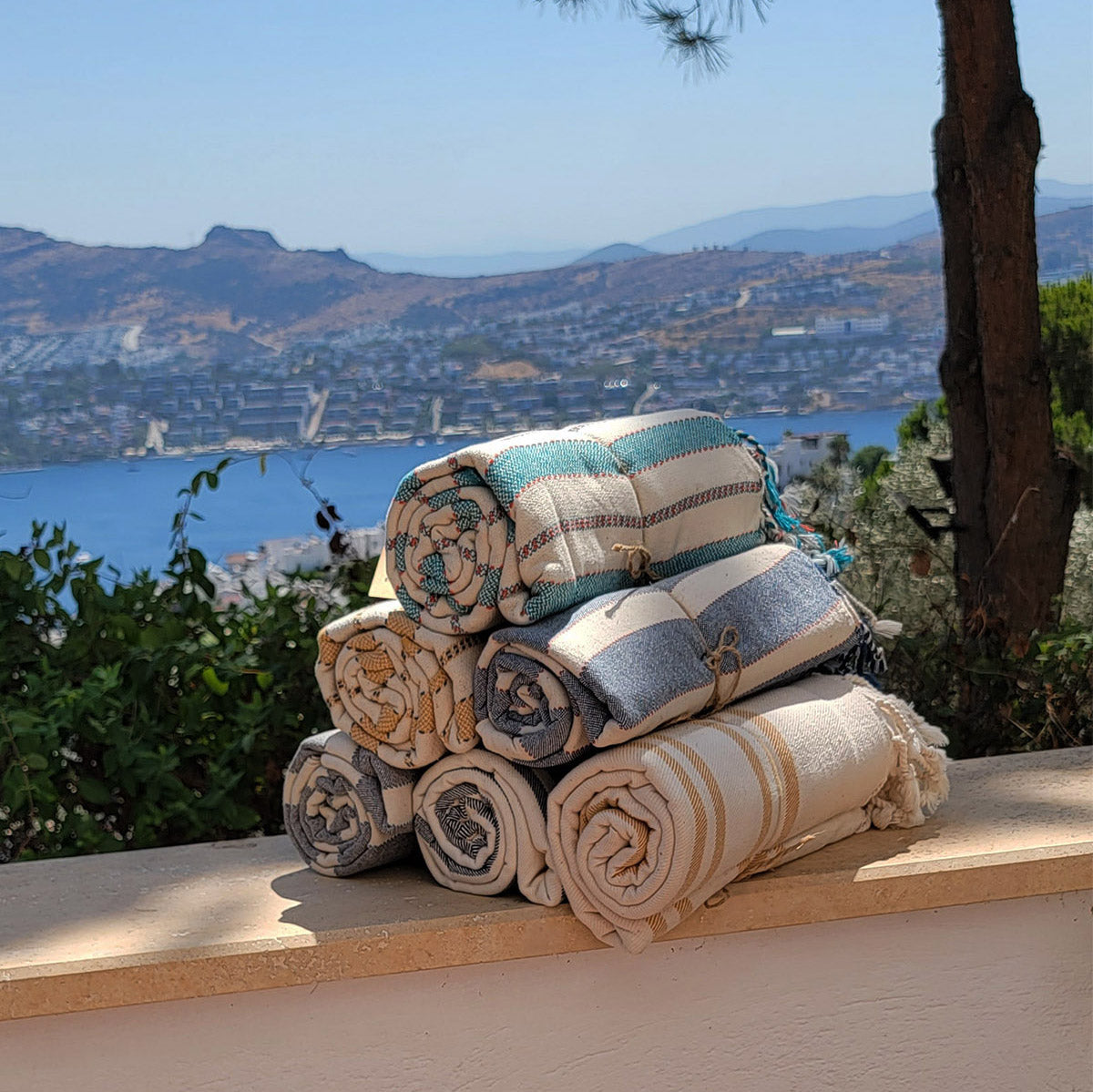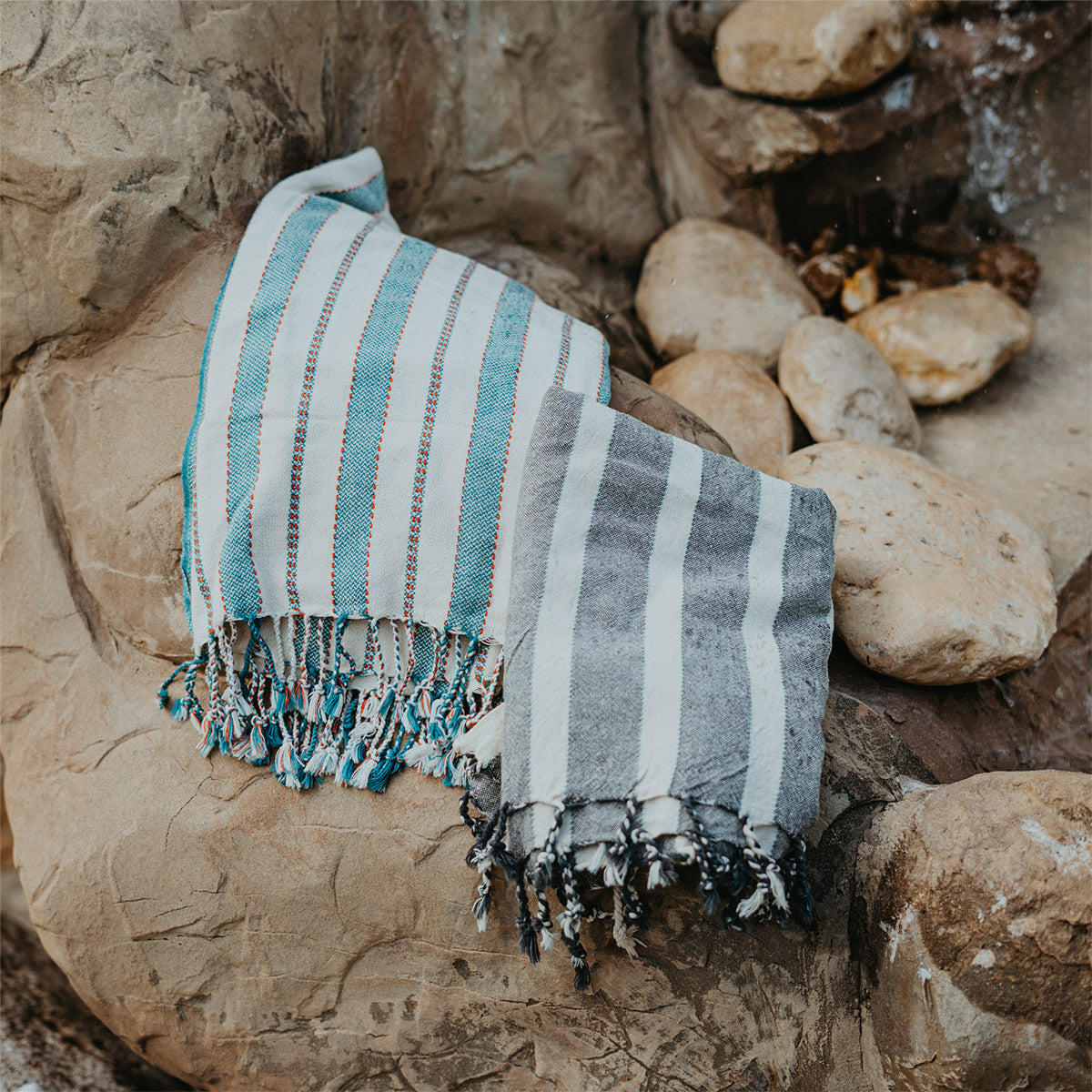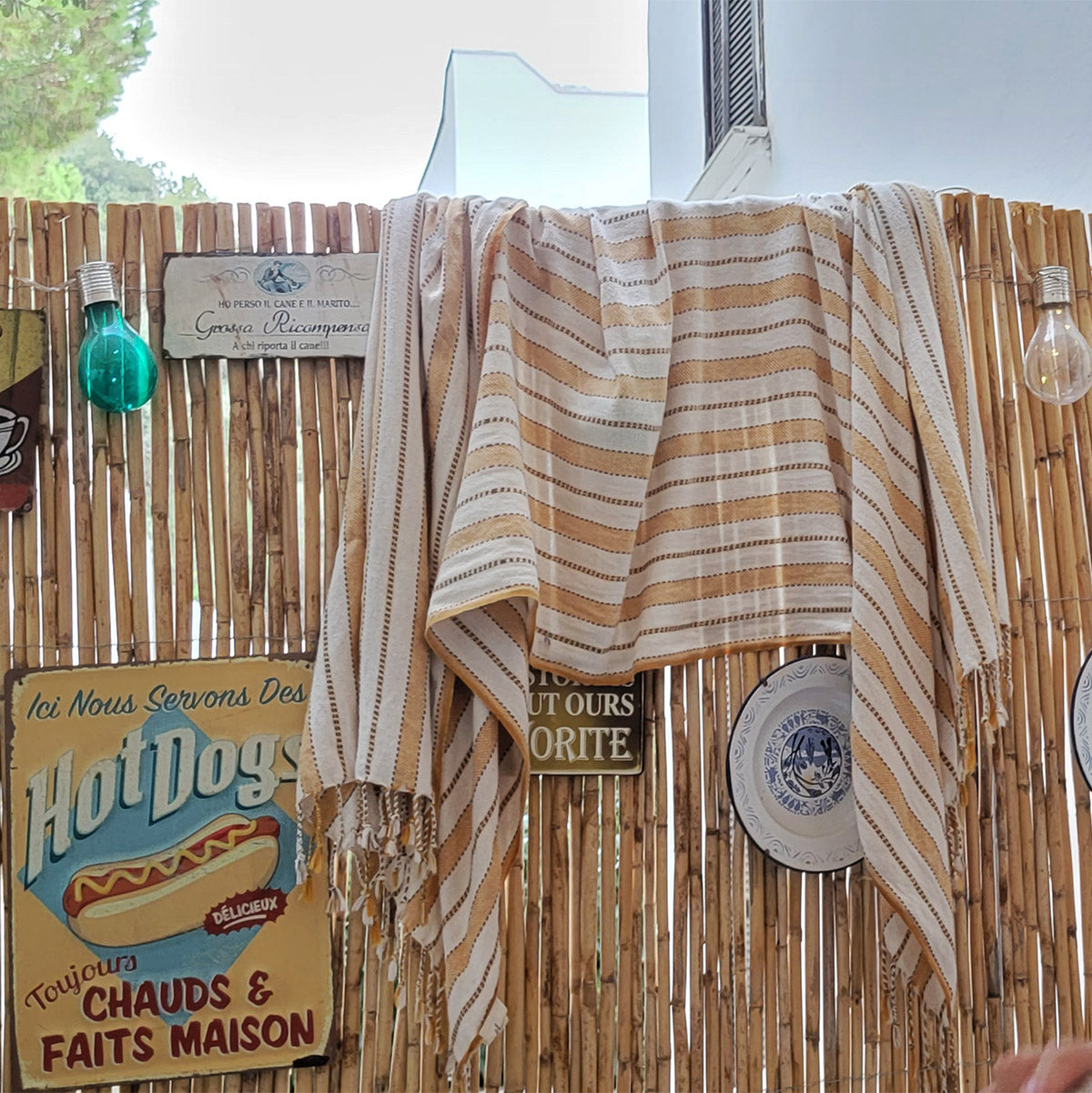 Marmaris Turkish Towels
$ 59 $ 49
Our Guarantee

Designed for Life Guarantee

Everyman products are 'Designed for Life'—the everyday and the adventure. Our commitment to providing unbeatable quality is what sets us apart.

OUR GUARANTEE COVERS:
- Defect in workmanship and craftsmanship
- Failure of materials
- Production defects

Our guarantee does not cover general wear and damage caused by accident or by using the item for other than its intended purpose. Please return for a replacement, or contact us if you have any questions.

Same Day Shipping

DOMESTIC SHIPPING

Carrier calculated rates. All orders of $75 and above ship Free except wholesale orders.

INTERNATIONAL SHIPPING

Carrier calculated rates.  International orders may be subject to local customs duties & taxes. 

TRACKING / TRANSIT

Orders placed before 2pm EST usually ship out same (business) day. Orders placed after 2pm EST usually ship out next (business) day.

Extensively Reviewed

Ships from the USA
---
From their cast iron front door to their rustic kitchen, daily life with our Turkish grandparents was artisan at its core.  Handwoven towels dried us after we dove for mussels from the pier, blanketed the grass for picnics, and draped us for protection from the sea breeze and sun.  Little did we know we were utilizing one of the greatest everyday carry towels known to man.
The hand-crafted Everyday Carry Towel.  When you want just the essentials, discover the long-loved attributes of a Turkish Peshtemal.  Dating back hundreds of years to the Ottoman Empire and originally used in Turkish hammams (steam baths), peshtemals are lightweight, compact, quick-drying, and beautifully crafted towels.
Specs & Special Care

Dimensions:  74" x 35" 
Thread Gauge:  Medium Weight
Fiber:  100% Turkish Cotton
All of our towels are woven from the highest quality, unprocessed Turkish cotton which requires a time of 'loosening' its unique flat weave of unprocessed fibers.  It is through this process of breaking in or training of the long fibers that our towels become softer and more absorbent with each wash.  The century old practice of creating this type of flat weave with an extra long fiber is what ensures the towels will last for decades, dry quickly, and be absorbent.  It is also why the towels are so thin.  

"The Training Of The Peshtemal Towel"
The loosening or "training" process requires a good soak in water for about 4-6 hours followed by a cold to warm wash and low tumble dry cycle. It is the soaking process that allows for the unprocessed threads to fully hydrate and plump up allowing for the initial absorbency of the towel.  From this point, it will only get softer and more absorbent with each wash.
SHIPPING


DOMESTIC SHIPPING
Carrier calculated rates. 
All orders of $75 and above ship Free except wholesale orders.
Contact customercare@everyman.us for any returns.
INTERNATIONAL SHIPPING
Carrier calculated rates.
International orders may be subject to local customs duties & taxes. We cannot guarantee delivery time as it depends on how efficient your country's customs agents are.
TRACKING / TRANSIT
Orders placed before 2pm EST usually ship out same (business) day. Orders placed after 2pm EST usually ship out next (business) day.
Tracking numbers are issued immediately after your order ships but you may not be trackable immediately. You must wait until your package is scanned in by the carrier for tracking to activate.
All orders ship DHL Expedited. Final delivery is made by your local postal service.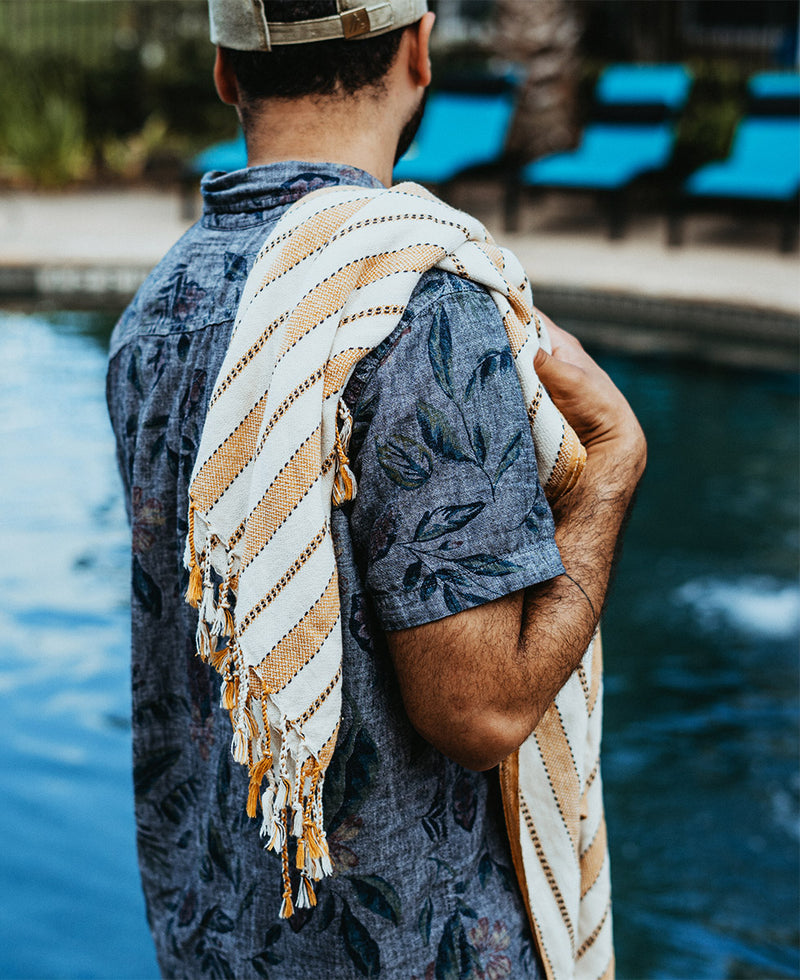 Skilled weavers produce our Turkish towels in homes on century old wooden shuttle-looms.  Sustainably made from unprocessed, unbleached, and locally sourced Turkish cotton, wooden loom production is limited to 300 peshtamels per month.  Small batches and careful oversight maintain the artisan beauty and enduring quality of each Everyman peshtemal.  Our Everyman peshtemal designs and craftsmanship are unique.  You won't find these towels anywhere else.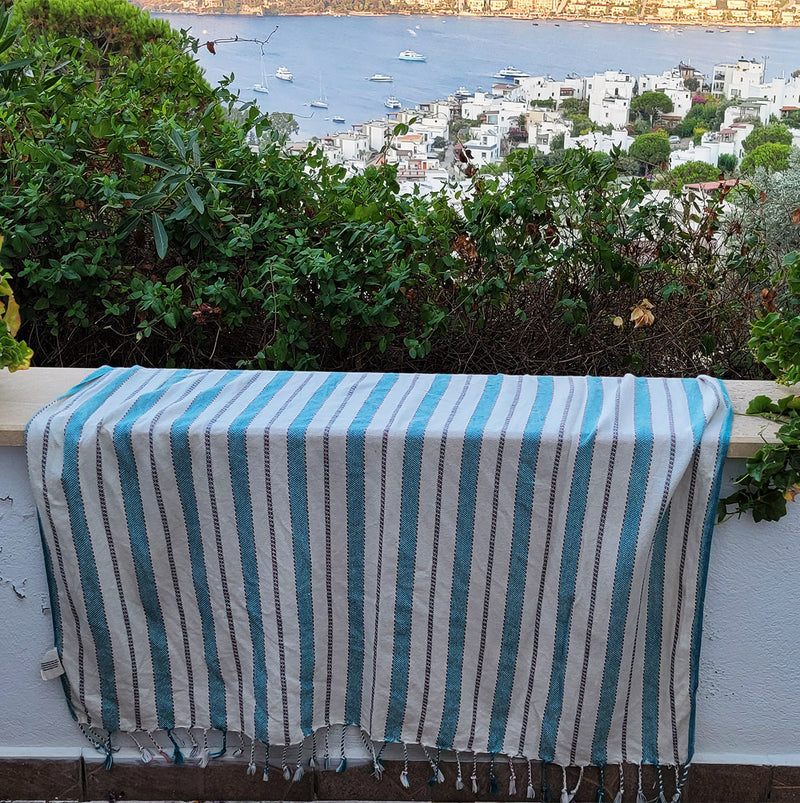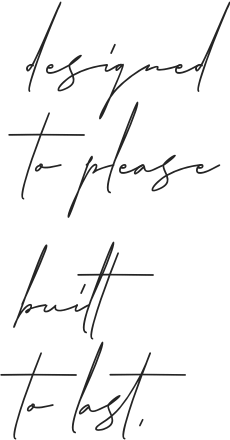 Indestructible

Waterproof

Travel-Ready

Smart Organization
The manufacturing of our Turkish towels specifically strengthens the village economies in the textile region of Denizli, Turkey where one generation of families is transferring the art of weaving to the next.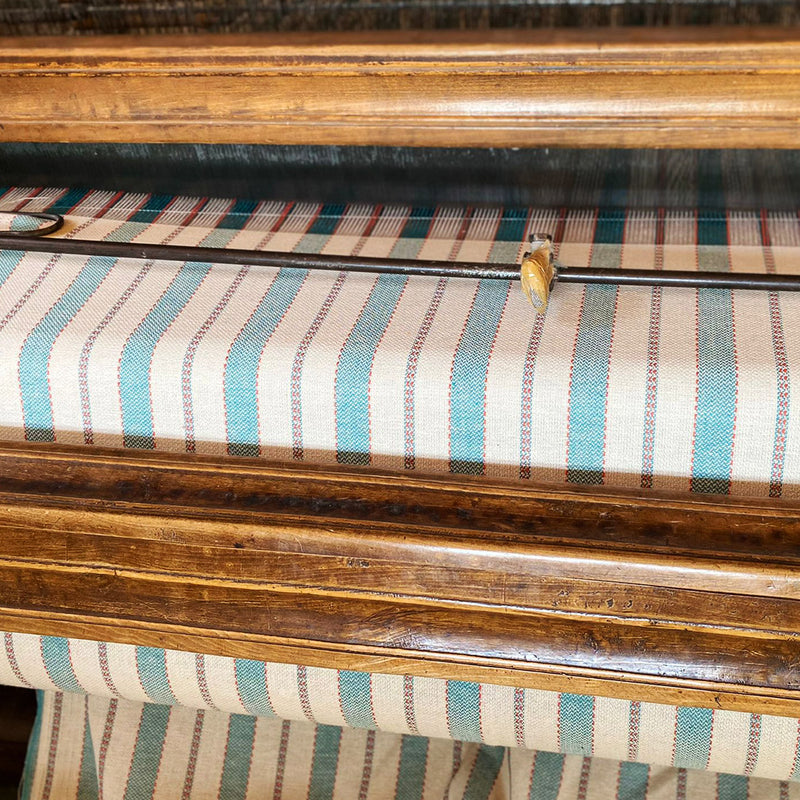 Indestructible

Waterproof

Travel-Ready

Smart Organization