The Brass Grafton Mini Twist
"A beautifully designed, weighty pen that's a pleasure to hold and write with." --Alex P 🇺🇸
$ 69 $ 59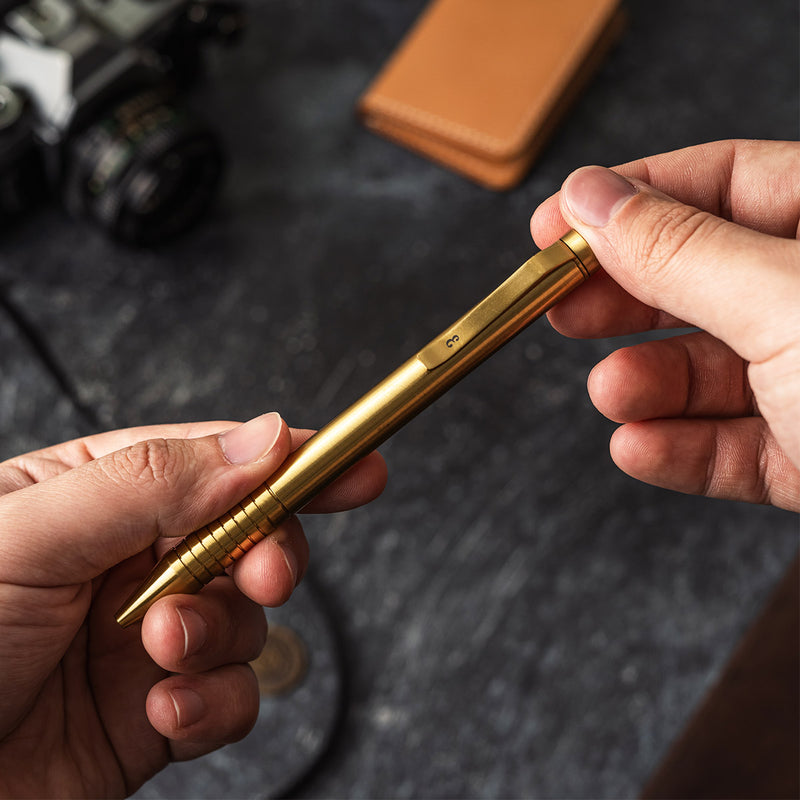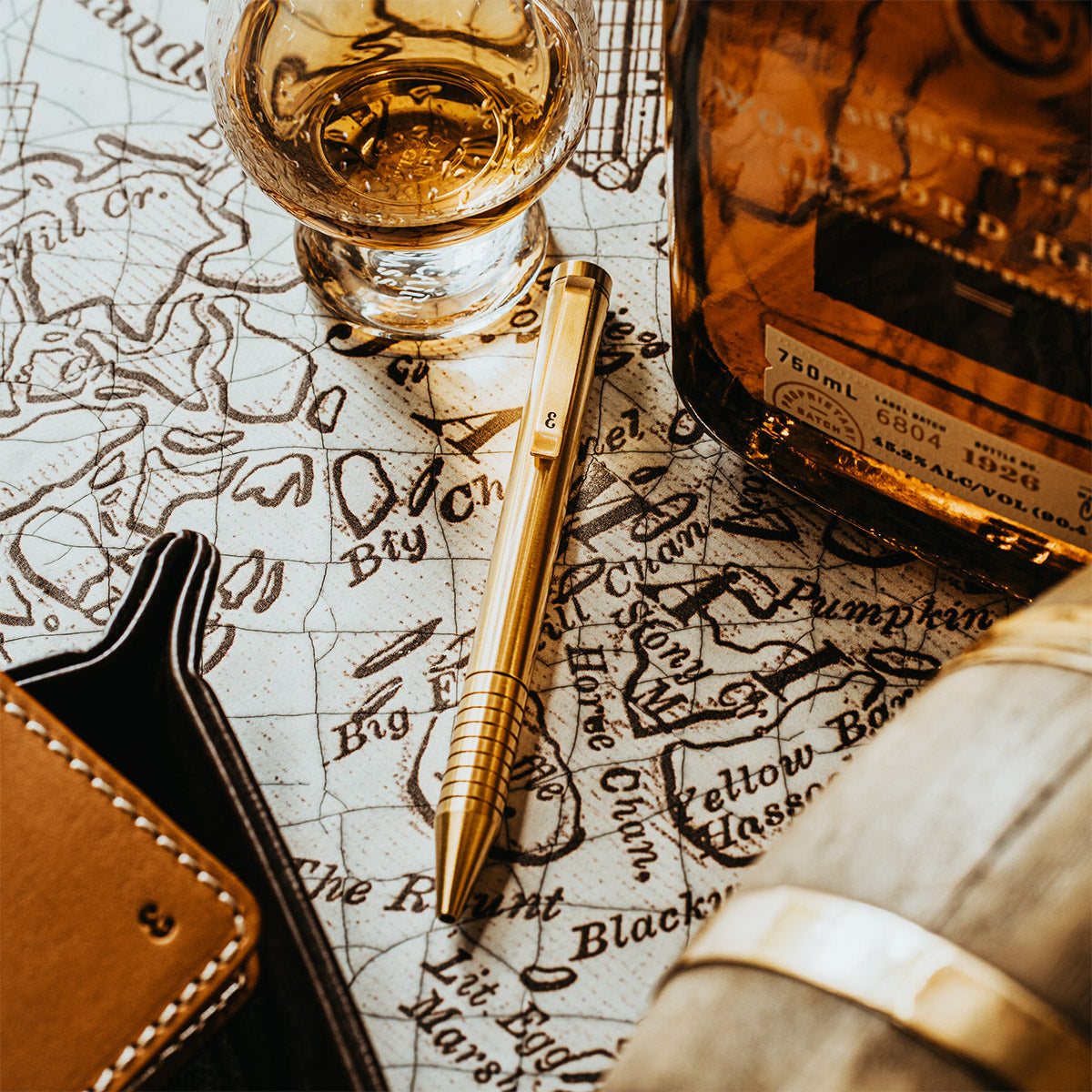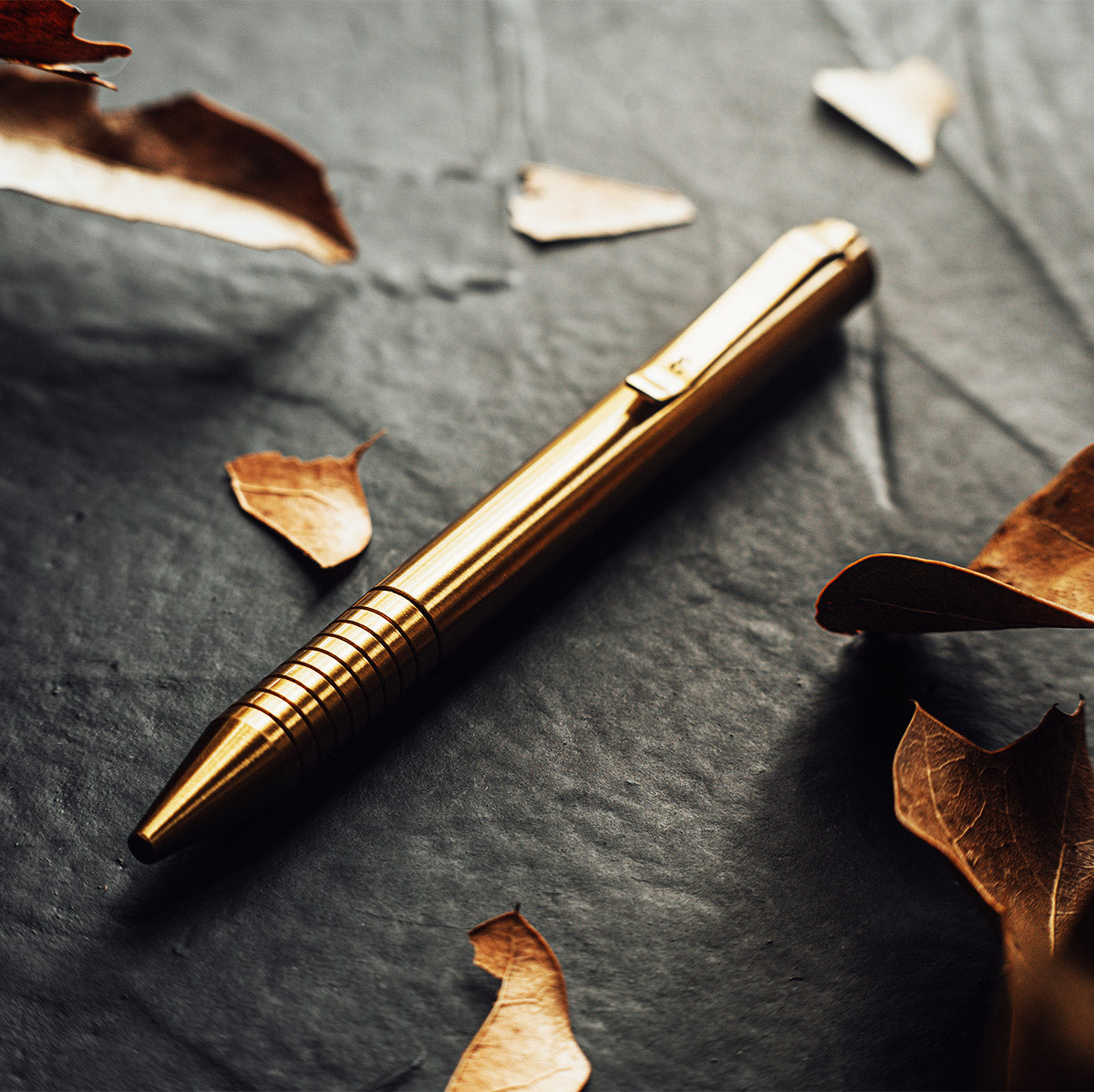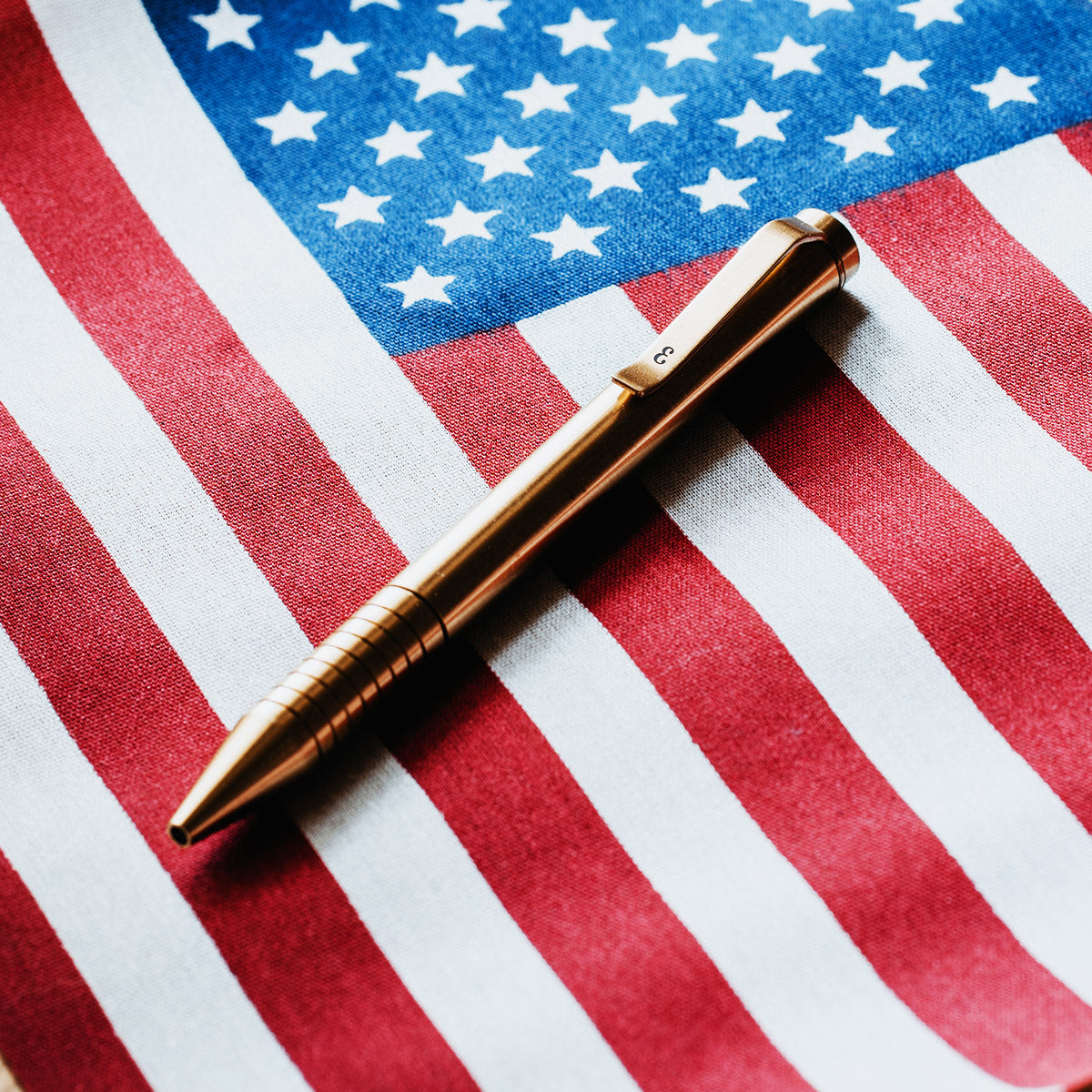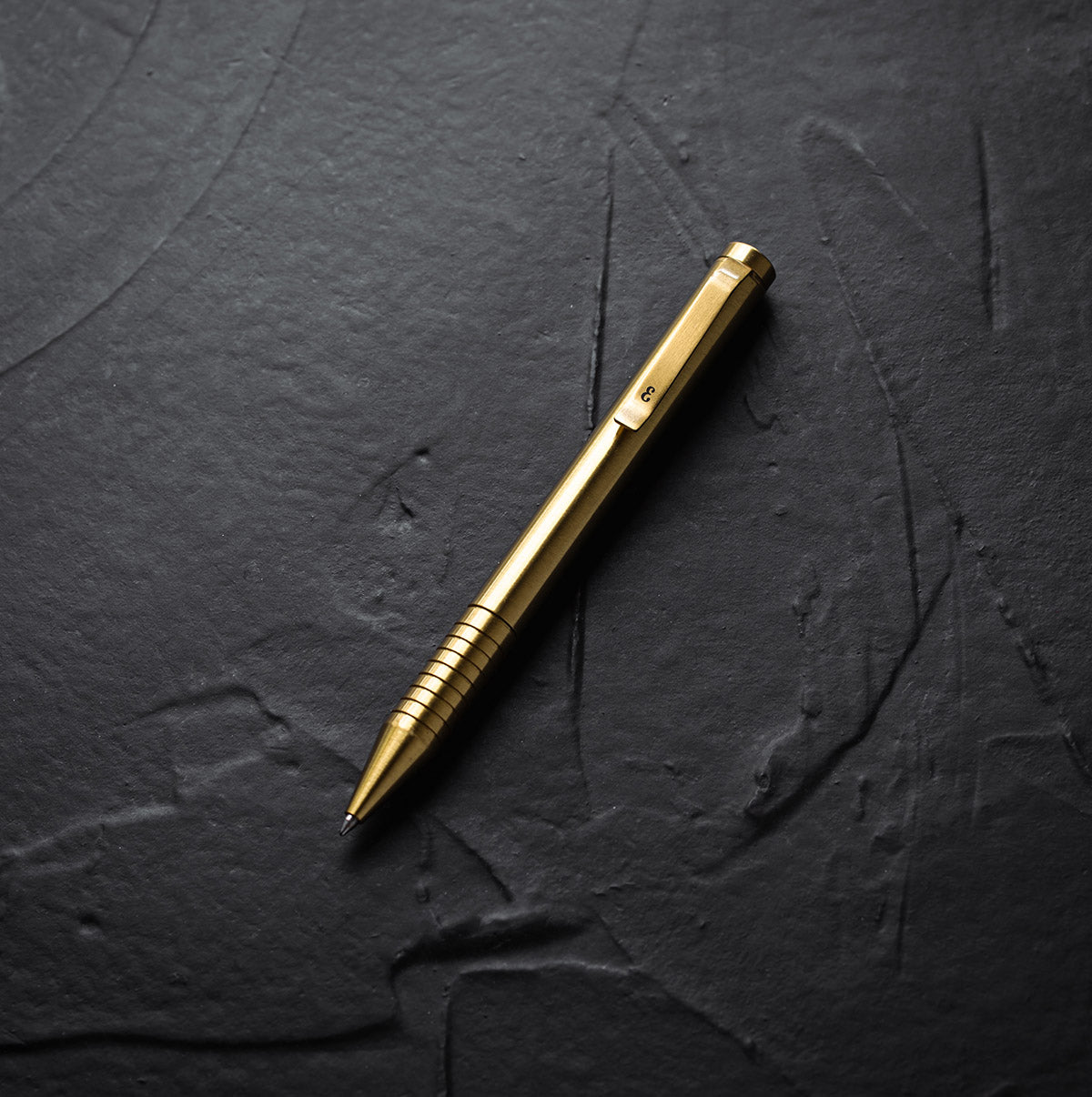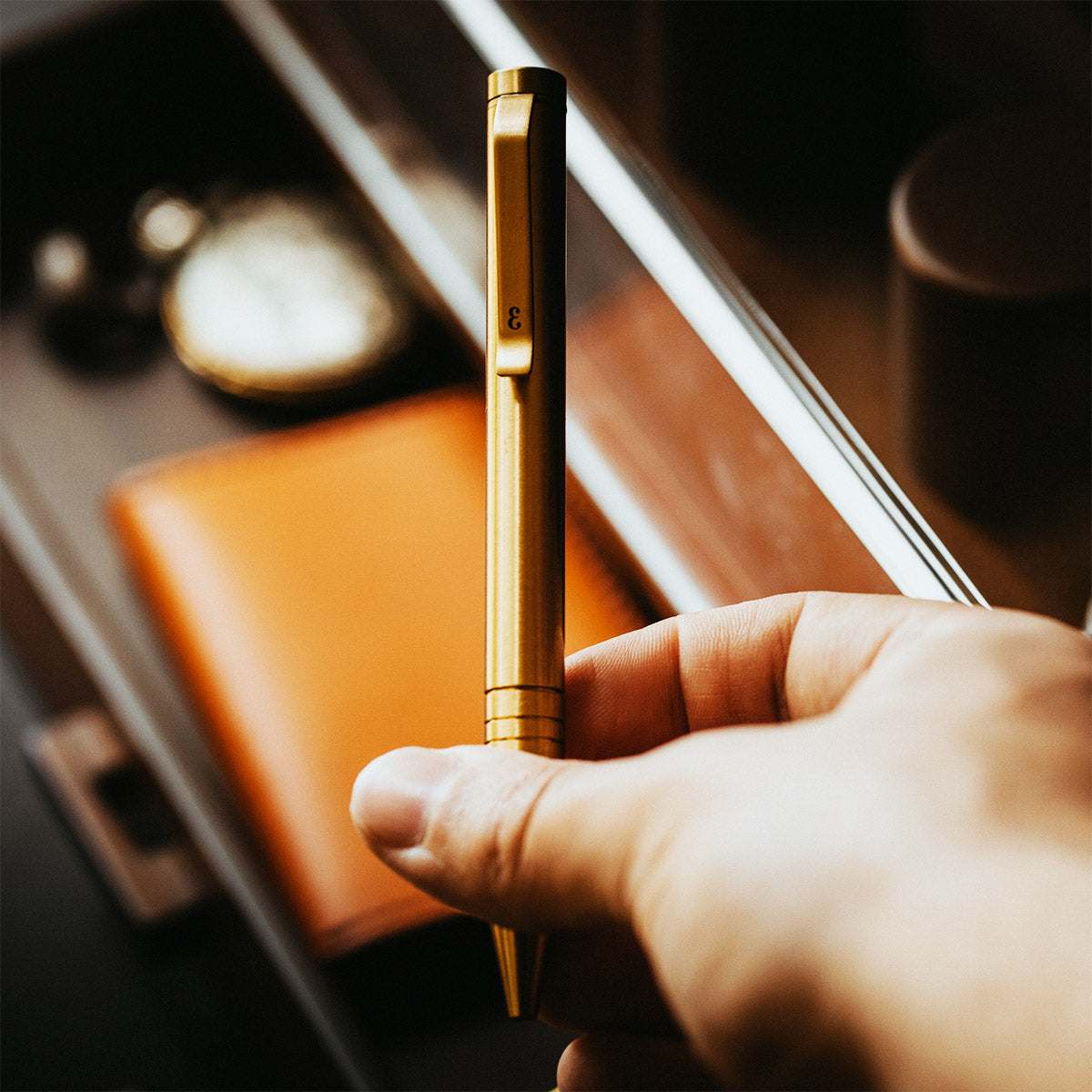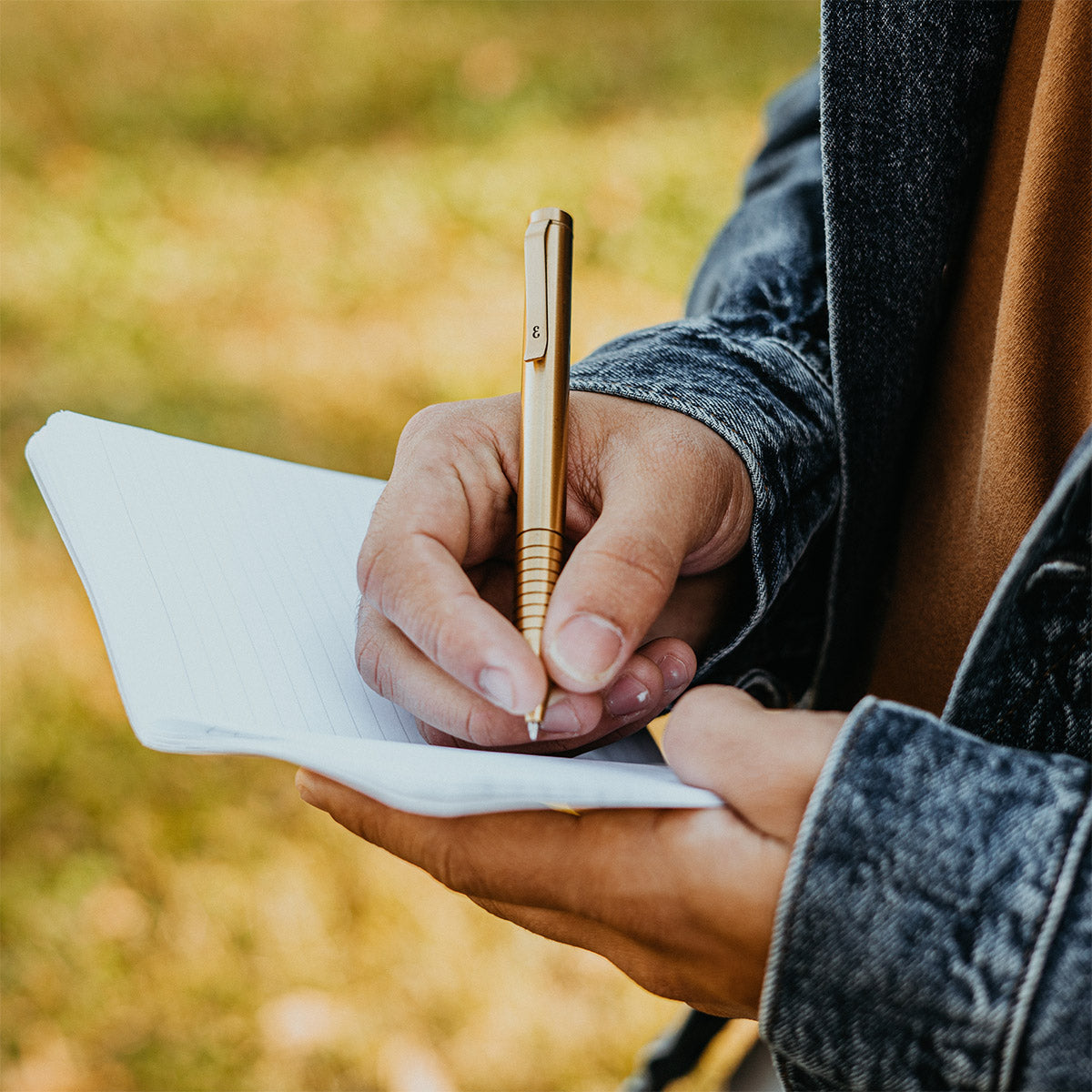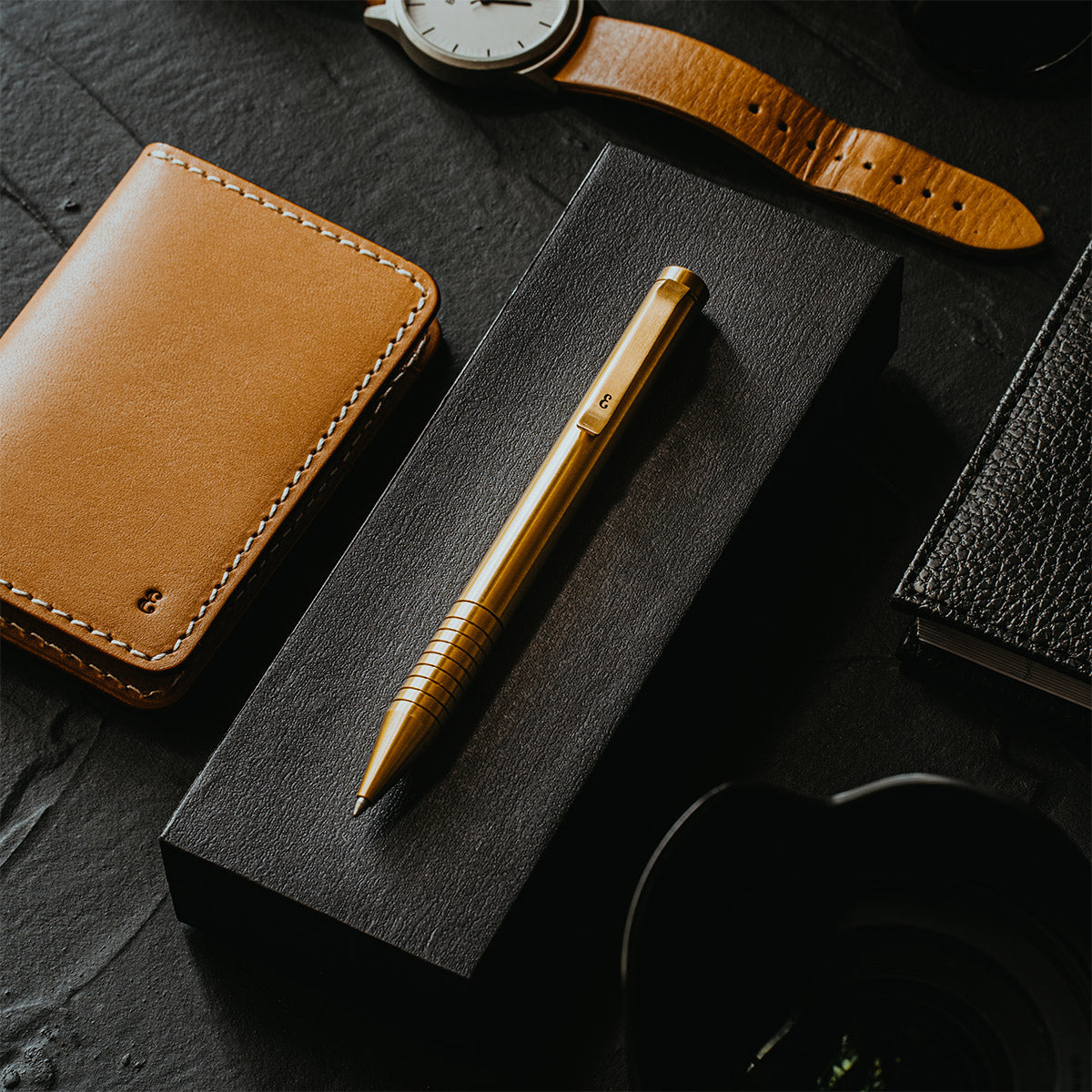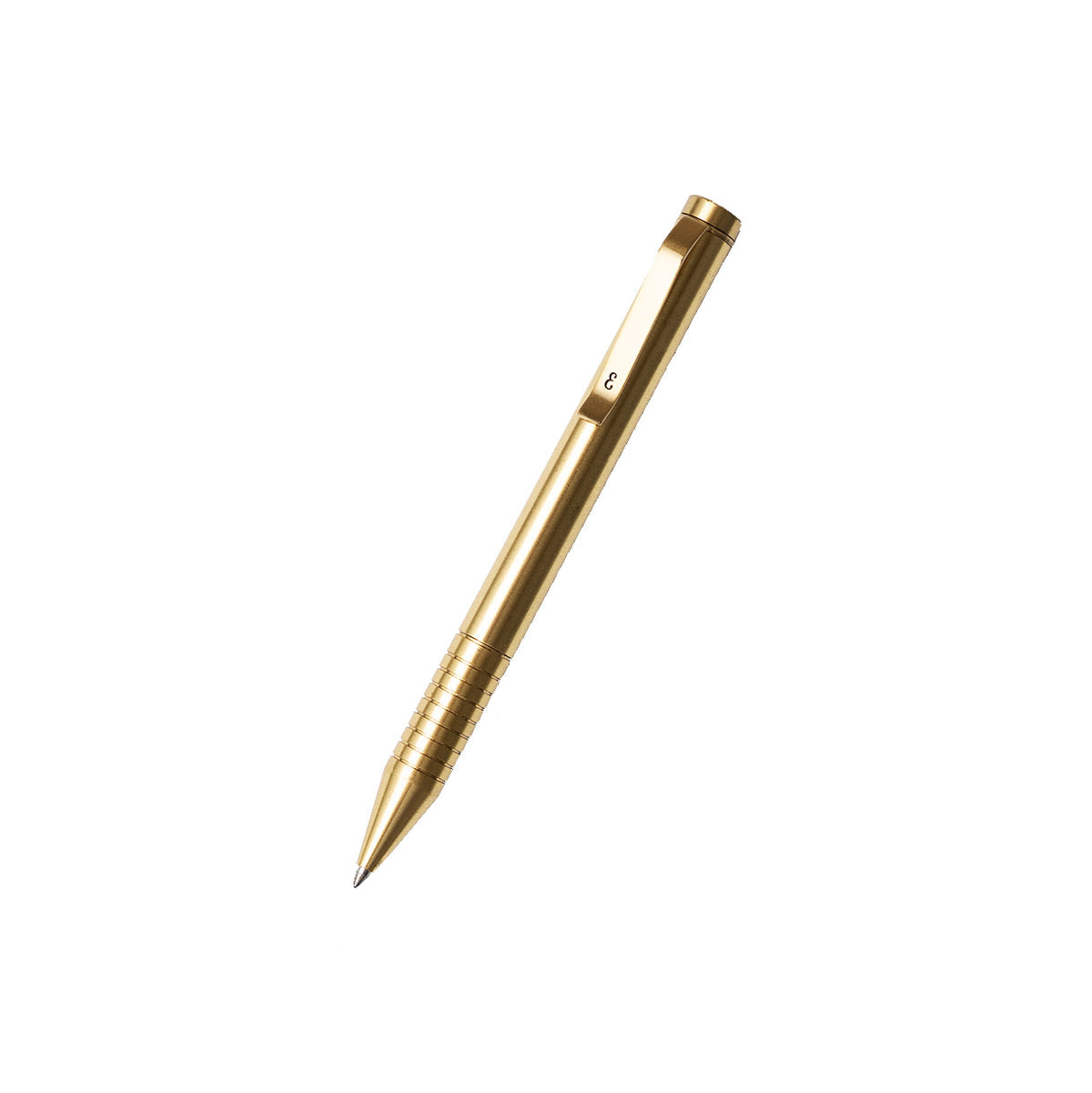 The Brass Grafton Mini Twist
"A beautifully designed, weighty pen that's a pleasure to hold and write with." --Alex P 🇺🇸
$ 69 $ 59
Our Guarantee

Designed for Life Guarantee

Everyman products are 'Designed for Life'—the everyday and the adventure. Our commitment to providing unbeatable quality is what sets us apart.

OUR GUARANTEE COVERS:
- Defect in workmanship and craftsmanship
- Failure of materials
- Production defects

Our guarantee does not cover general wear and damage caused by accident or by using the item for other than its intended purpose. Please return for a replacement, or contact us if you have any questions.

Same Day Shipping

DOMESTIC SHIPPING

Carrier calculated rates. All orders of $75 and above ship Free except wholesale orders.

INTERNATIONAL SHIPPING

Carrier calculated rates.  International orders may be subject to local customs duties & taxes. 

TRACKING / TRANSIT

Orders placed before 2pm EST usually ship out same (business) day. Orders placed after 2pm EST usually ship out next (business) day.

Extensively Reviewed

Ships from the USA
---
Balance is paramount in an EDC pen.  We took it to the next level with the solid brass Grafton Mini Twist. At a precision-balanced 1.8 oz, our attention to detail crafted a distinctive, compact writing instrument that almost glides on its own.

We incorporated key features of the original Grafton into the pocket-friendly Brass Grafton Mini Twist, but gave it a fluid twist action and all the perks that come with a shift to brass.  The vibrant, cool to the touch brass body features deep grooves for a steady grip and a solid clip for built-in durability. In today's digital age, discover a compelling time-honored accent to your EDC gear with the Grafton Brass Mini Twist.
"Fantastic weight and feel. It has heft which helps make the writing a breeze. The look of the brass is classic."  Jake B. 🇺🇸

Our Grafton Brass Mini Twists are small batch productions, guided by our quest for craftsmanship and legendary quality. With uncompromising utility, the artisan appeal of this premium EDC tool is bound to get noticed.

Specs

Weight: 1.8 oz
Length: 130mm
Diameter: 11mm
100% Solid Brushed Brass Body
Heavy Duty Clip
Deep Groove Grip
Expertly Weighted
Reliable Buy-For-Life Design
Comes with one Black .7mm Grafton Metal Gel Refill
Uses Fisher Space Pen refills (Medium, Fine or Bold) along with parker ballpoint or gel refills and many more.
SHIPPING


DOMESTIC SHIPPING
Carrier calculated rates. 
All orders of $75 and above ship Free except wholesale orders.
Contact customercare@everyman.us for any returns.
INTERNATIONAL SHIPPING
Carrier calculated rates.
International orders may be subject to local customs duties & taxes. We cannot guarantee delivery time as it depends on how efficient your country's customs agents are.
TRACKING / TRANSIT
Orders placed before 2pm EST usually ship out same (business) day. Orders placed after 2pm EST usually ship out next (business) day.
Tracking numbers are issued immediately after your order ships but you may not be trackable immediately. You must wait until your package is scanned in by the carrier for tracking to activate.
All orders ship DHL Expedited. Final delivery is made by your local postal service.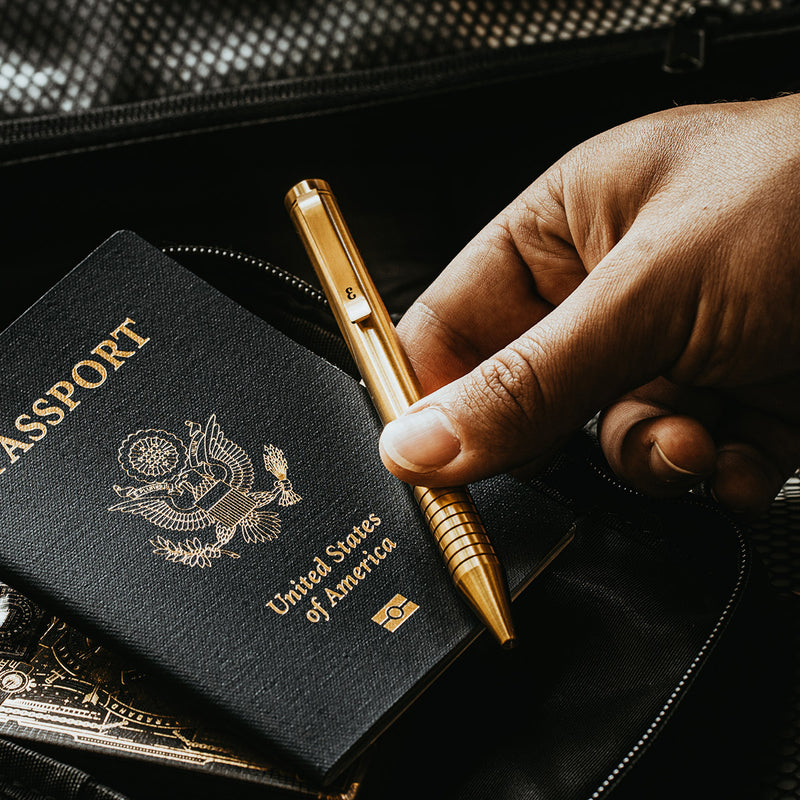 Designing for out of the box versatility and sustainability, we delivered an affordable refillable mini pen that outperforms the rest. Numerous refills fit our Grafton Brass Mini Twist, making it unique in its class. Though best designed for our newest line of Grafton Metal Gels, the Mini Twist can take Bic Gel, Uniball, Jetstream, Fisher, Monteverde Ballpoint, and both Parker Gel and Ballpoint refill cartridges -- just to name a few. Note: Pilot G2 will not fit the Mini Twist.
TOP BRASS!
"There's just something about the luster & feel of solid brass. I ordered because I was intrigued but I had no idea how much it would affect me. Once I held it in my hand, it was a sensual experience. I was in love..."
Duane H 🇺🇸
THE PEN I'VE BEEN WAITING FOR
"Like the title says, this is the pen I've been waiting for Everyman to create. The mini twists are novel and super functional for every day carry. I carry one literally every day. I love the normal aluminum pens they have, but the feel of the brass definitely takes it up a notch."
Dominic 🇺🇸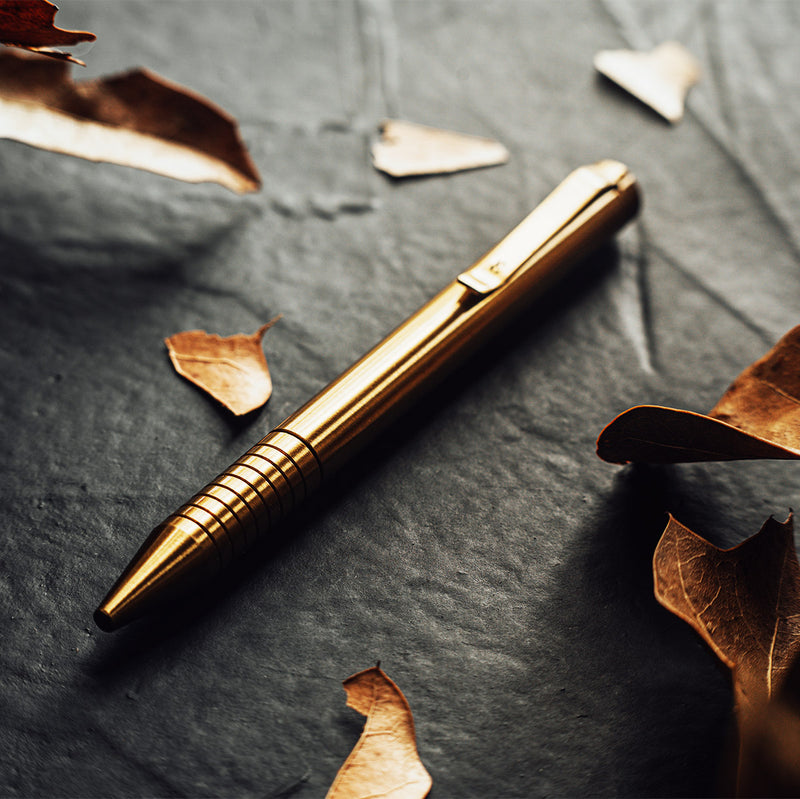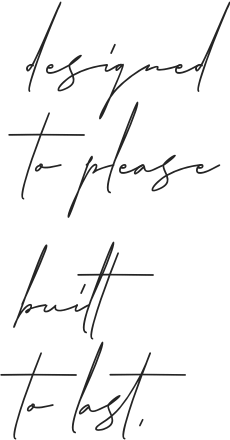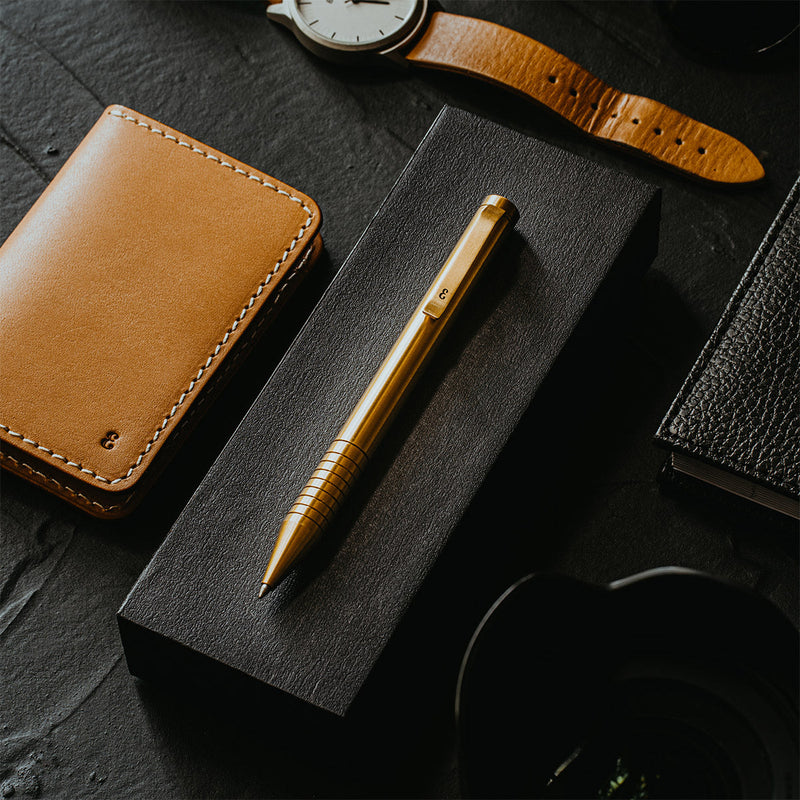 Indestructible

Waterproof

Travel-Ready

Smart Organization
Grafton Brass Mini Twist pens come with our 0.7mm black New Metal Gels. We know that an expert refill can make your EDC pen. Using copper tubing and a stainless steel tip, we added more ink and vastly refined the ink flow. 
MY FAVORITE PEN
"I'm an engineer by education, and guys like me have a reputation for being really picky about our pens. I was also an Army officer and loved having a pen that could withstand field use. I feel that the Everyman pen is a phenomenal piece of engineering. My favorite pen after having tried so many of them."
Jeffrey V 🇺🇸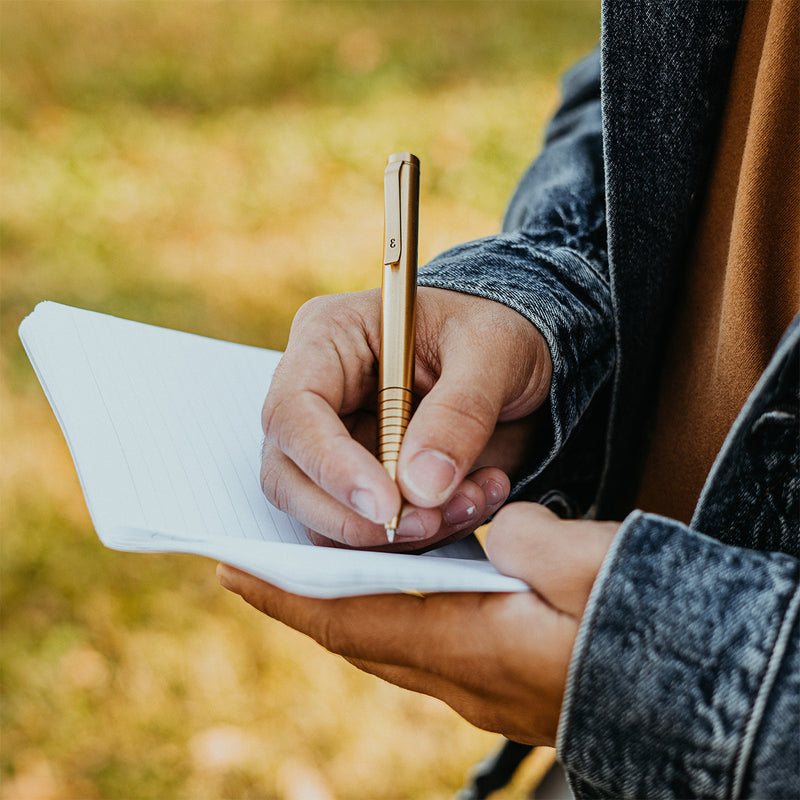 Indestructible

Waterproof

Travel-Ready

Smart Organization